Date: Tuesday, 12th September 2023
Location
The RuMa Hotel and Residences – Room: Bilik I
7, Jalan Kia Peng, Kuala Lumpur, 50450 Kuala Lumpur,
Wilayah Persekutuan Kuala Lumpur, Malaysia
Website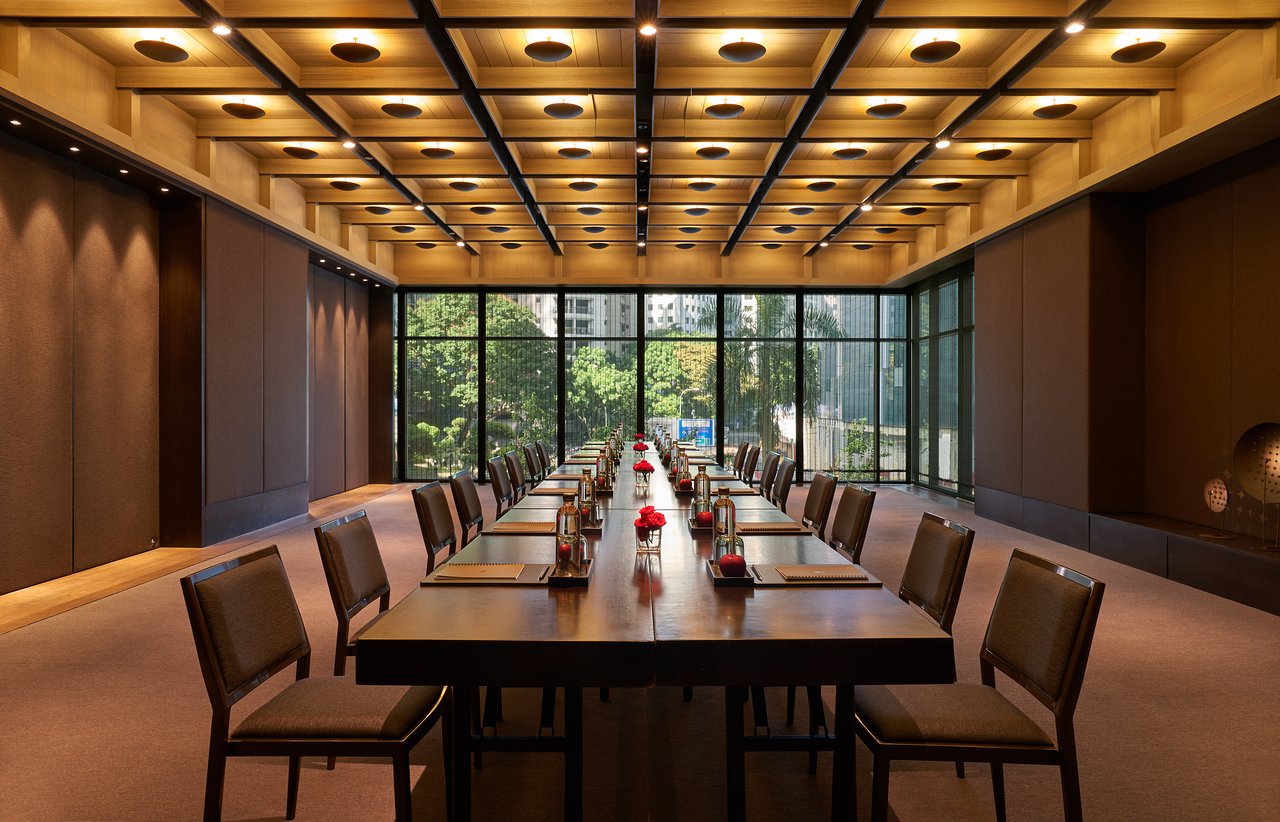 Synopsis and overview of the session
As the world moves back into post-COVID operating model, cybersecurity has emerged as a critical concern to supporting the changing demand for workplace flexibility brought on by back-to-office and stay-remote hybrid working models.
With the evolution of technology through AI, software and hardware capability, so too are the concerns to maintain cybersecurity resilience organization wide. Staying responsive to these workplace demand changes has developed problems for application sprawl, threat alert management and data overload leading to fatigue for under resourced security teams.
 We will explore the changing dynamics of cybersecurity responsibility within organizations. Highlight the need for a shared responsibility model, where employees at all levels actively participate in maintaining a strong security posture and how IT organisations can provide the best tools and support to maintain strong user awareness.
Focus Network in partnership with Lenovo invite you to join this exclusive lunch gathering of IT Security leaders where we will delve deeper into ways of:
Onboarding and offboarding – managing assets and data for employee change
Data security and theft – prioritizing data safety for zero trust
Beyond the OS – security and threat management outside the OS ie firmware, supply chain, physical (ports and device access)
Shadow IT – managing risk and compliance in distributed environment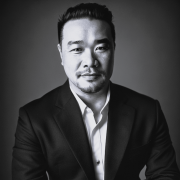 Timothy Tseng, Security Business Development Manager, Central Asia Pacific Solutions and Services Group, Lenovo
Timothy is a dedicated sales professional and sales manager who has spent the last 20 years specialising in business acquisitions and aggressive market growth technologies within the IT industry. Timothy has held previous direct sales and management positions at Dell Technologies, Singtel Optus and Lenovo Australia with a strong track record of success in building relationships and partnership solutions with large enterprise and multi-national companies.
Before joining Lenovo, Timothy was actively supporting the explosive growth in the Cybersecurity industry as the Segment Channel Lead for LogMeIn – LastPass.
In his current role as Lenovo Thinkshield Security Lead – Asia Pacific, Timothy is now responsible for building the Lenovo's IT security hardware, software and services solutions within the Central Asia Pacific region. He is working closely with Lenovo partners, Security ISV's, Services teams, and Lenovo customers to facilitate and respond to the ever changing priorities within the IT security landscape.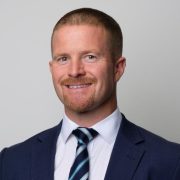 Kyle Bunting, Software and Cybersecurity Solutions Lead, Asia Pacific Solutions and Services Group, Lenovo
Kyle Bunting leads the Lenovo AP Cybersecurity team. With over 20 years of security, Cloud, SaaS and infrastructure experience, he manages cybersecurity experts across 14 countries. He and his team stay up-to-date with key cybersecurity trends, new attack vectors, and exploits. Kyle has a current CISSP certification and enjoys meeting customers to discuss how to minimize their threat landscape.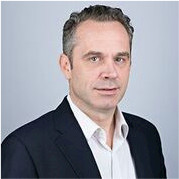 Andrew Milroy – Vice President and Head of Research, Focus Network
Andrew Milroy leads the research and advisory business at Focus Network. His work involves empowering organisations to make decisions more effectively with data-driven insights — derived from Focus Network's communities.
He is a well-known and respected thought leader and speaker in the APAC region. With more than two decades of leadership experience in the technology sector, Andrew has worked with clients in a variety of tech domains including cybersecurity, IoT, supply chain automation, eCommerce, fintech, cloud computing, AI, and customer experience — and EHS and HR management.
Andrew was recently an adjunct lecturer at ESSEC Business School, Asia Pacific where he taught technology and cybersecurity strategy to Masters students.
He has held regional leadership roles — predominantly based in Singapore — with Frost & Sullivan and Ovum (now Omdia). Prior to working in Singapore, Andrew gained invaluable technology knowledge and experience while working in Europe and the United States.
Andrew is frequently invited to speak, chair and moderate at major technology events. He has also been quoted on global broadcast media, including BBC, CNBC, Bloomberg and Channel News Asia.
Andrew has a BSc from Newcastle University (UK), an MA from Middlesex University (UK) and an MBA from MGSM (Australia). He's also a qualified teacher of English as a foreign language.
About Lenovo
Lenovo is a US$62 billion revenue global technology powerhouse, ranked #171 in the Fortune Global 500, employing 77,000 people around the world, and serving millions of customers every day in 180 markets. Focused on a bold vision to deliver smarter technology for all, Lenovo has built on its success as the world's largest PC company by further expanding into growth areas that fuel the advancement of 'New IT' technologies (client, edge, cloud, network, and intelligence) including server, storage, mobile, software, solutions, and services. This transformation together with Lenovo's world-changing innovation is building a more inclusive, trustworthy, and smarter future for everyone, everywhere.
Website: techtoday.lenovo.com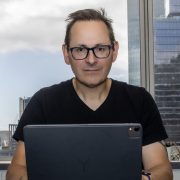 Anthony Caruana, CEO + writer + presenter + facilitator + journalist + media trainer + consultant, Media-Wize
Anthony Caruana has worked for almost every major masthead in the Australian IT press with his work appearing around the world. As an experienced IT professional – having worked as the lead IT executive in several businesses, he brings a unique insight to his reporting. He is the CEO of Media-Wize and continues to also work as a freelance writer for corporate clients. He is also a regular presenter on radio and television, as well as at events and webinars.
His work has covered the Australian and Asian markets. He writes about enterprise and consumer technology, information security, customer advocacy and the channel.
He also has an extensive career in IT having started his career as a trainer before becoming a business analyst and eventually rising into senior management positions.
His social media profiles are
https://twitter.com/Anthony_Caruana
https://www.linkedin.com/in/anthony-caruana-australia/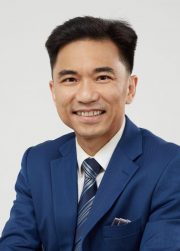 Damien Wong, VP, APAC, Confluent
Damien Wong is Vice President for APAC at Confluent, the company that is creating the foundational platform for data-in-motion. With Confluent, organizations can harness the full power of continuously flowing data to innovate and win in the modern digital world.
In his role, Damien is responsible for driving the overall development and growth of Confluent's business across the Asia-Pacific and Japan region.
Prior to Confluent, Damien was Vice President and General Manager for Red Hat across the GEMs region, which included ASEAN, Korea, Hong Kong and Taiwan markets. Before his tenure at Red Hat, Damien was the General Manager for HP Software across Southeast Asia. Damien has also held technology and business management roles in companies such as META Group and Accenture.
Over his 25-year career in the technology industry, Damien has won numerous awards, including being named Executive of the Year (Computer Software category) in the Singapore Business Review's Management Excellence Awards for 2018. He graduated from the Imperial College London with a Bachelor of Engineering (Hons), and a Master of Science for Computing Science. Damien also holds a Master of Business Administration degree from the University of Western Australia.
3:30 pm – 4:00 pm – Registration & networking
4.00 pm – 4.05pm – Welcome address
4.05 pm – 5.15pm – 3 course lunch served4.05 pm – 4.45pm – Embracing disruption in the financial services industry: A Privacy versus Security conundrum – Amanda Chan, BlackBerry
4.45 pm – 5.15pm – Demo
5.15pm – 5.45pm – Discussion
5.45 pm – 6pm – Closing remarks