Synopsis and overview of the session
You have the need for a system to log, track, and provide workflows to enhance your safety and compliance processes. And Excel nor paper on clipboards is cutting it. This is what a Safety Management System (SMS) is for. In this virtual workshop, we'll review the 5 essential elements of compliance, and give real-world examples from companies big and small on how an SMS has helped them.
Focus Network, in partnership with HSI will be bringing leading OHS executives to converse and collaborate. In this session, we will cover the following:
How do you get started with a Safety Management System?
How do you move from a clipboard or Excel to better software?
How does a Safety Management System benefit you and your employees?
How do you show the value of such a system to your leadership?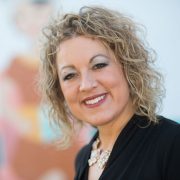 Jill James, Chief Safety Officer, HSI
Jill James is Chief Safety Officer at HSI.  Jill's 27-year health and safety career includes 12 years as Senior Safety Investigator with OSHA, and several years in healthcare, education, biotech, life sciences and the poultry industry.  At HSI, Jill focuses on thought leadership, brand awareness, product, external relationships, internal training and tracking/deciphering regulatory changes and trends.  Jill is host of the Accidental Safety Pro podcast and content creator of the Supervisor Safety Tip video series.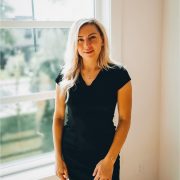 Sara Pajda, Product Marketing Manager, HSI
Sara Pajda is the Product Marketing Manager at HSI. At HSI Sara helps clients and team members build their knowledge and fluency of the HSI suite of products and offerings and has implemented safety software across North America. She enjoys bringing great products to the market and collaborating with customers to make their processes more efficient and effective. She brings over a decade of experience in project management and business analysis working in different sectors and industries across Canada and North America. Sara is passionate about customer success and products that solve problems.
About HSI
HSI offers training, safety management and compliance solutions for businesses of all sizes. Our combination of technology and content solutions help safety, human resources and operations leaders train and develop their workforce, keep workers safe and meet regulatory and operational compliance requirements.
Website: www.hsi.com/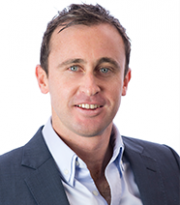 Founder & CEO, Focus Network
Since opening the doors in 2012 we have hosted over 100 C-level strategic summit platforms across multiple verticals for senior decision-makers, facilitated over 50,000 face to face business meetings with technology leaders, Interviewed over 15,000 + C-level executives, created over 60 bespoke private events for clients and helped formulate and execute over 300 private lunches and dinners across Asia Pacific and North America.
3:30 pm – 4:00 pm – Registration & networking
4.00 pm – 4.05pm – Welcome address
4.05 pm – 5.15pm – 3 course lunch served4.05 pm – 4.45pm – Embracing disruption in the financial services industry: A Privacy versus Security conundrum – Amanda Chan, BlackBerry
4.45 pm – 5.15pm – Demo
5.15pm – 5.45pm – Discussion
5.45 pm – 6pm – Closing remarks