Synopsis and overview of the session
There's been a lot of hype around Secure Access Service Edge (SASE) since Gartner coined the term in mid 2019. While Gartner predicts that 40% of companies will adopt a SASE architecture in the next 3 years, there is no single industry standard view on what constitutes SASE and how to deploy it in practice. What is clear, however, is that the network edge is changing. Business users are working remotely and accessing business data beyond the corporate data centre, and in the cloud.
This virtual roundtable will cut through the noise and explain how SASE can be effectively deployed in practice. It will cover an overview of SASE component technology, the business case the enterprise and a comparison of network and cloud security SASE offerings. Staying ahead of the next cyber breach and ensuring a productive IT environment requires embracing innovation.
Focus Network, in partnership with Bitglass, will bring IT Security leaders together as they share how SASE is being implemented to deliver total cloud security, covering:
The major differences between Secure Access Service Edge (SASE) architectures;
The business benefits of moving to a SASE platform; and
Practical advice on implementing SASE in your organisation.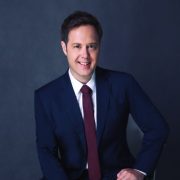 Jonathan Andresen, Senior Director, Marketing & Products, Asia Pacific & Japan, Bitglass
Jonathan Andresen is Senior Director, Marketing & Products Asia-Pacific at Bitglass.  Mr. Andresen joined Bitglass in April 2020 and has been working in the enterprise IT and telecommunications sector since 1996, relocating to Asia in 2003.  Prior to joining Bitglass, Mr. Andresen held various product, marketing, and strategy management positions in Asia-Pacific at McAfee, MobileIron, Blue Coat Systems (now Symantec) and Nortel Networks. Mr. Andresen's career includes earlier positions with Teleglobe, MetroPhotonics and Canada's Department of Foreign Affairs. Mr. Andresen holds a Master's Degree in International Management from Canada's Carleton University and an undergraduate degree from Queen's University.
About Bitglass
Bitglass, the total data protection company, is a global cloud access security broker (CASB) and agentless mobile security company based in Silicon Valley. The company's solutions enable real-time end-to-end data protection, from the cloud to the device. Bitglass is backed by Tier 1 investors and was founded in 2013 by a team of industry veterans with a proven track record of innovation and execution.
Website: www.bitglass.com
3:30 pm – 4:00 pm – Registration & networking
4.00 pm – 4.05pm – Welcome address
4.05 pm – 5.15pm – 3 course lunch served4.05 pm – 4.45pm – Embracing disruption in the financial services industry: A Privacy versus Security conundrum – Amanda Chan, BlackBerry
4.45 pm – 5.15pm – Demo
5.15pm – 5.45pm – Discussion
5.45 pm – 6pm – Closing remarks