Synopsis and overview of the session
On average, organizations use more than 10 different AppSec tools to secure their applications. As development velocity increases, managing those AppSec tools and the results they produce can impede agility and innovation. As a result, many organizations are forced to choose between speed and security. But it doesn't have to be that way.
It's possible to use intelligent automation and machine learning to secure your applications at the speed of DevOps—you just need a modern approach to AppSec and the right technology.
Focus Network, in partnership with Synopsys will be bringing leading IT Security executives to discuss the following:
How AppSec orchestration technology triggers the right tests at the right time
How AppSec correlation technology reduces noise and streamlines vulnerability triage
How machine learning helps prioritize vulnerability remediation efforts
With the right approach, you can transform your AppSec program from a bottleneck to an enabler of DevSecOps.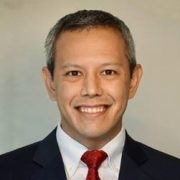 Ian Hall, Head of Customer Success APAC, Synopsys Software Integrity Group
Ian Hall is the Head of Client Services, APAC for Synopsys Software Integrity Group, currently based in Hong Kong. He is responsible for professional services delivered in Asia Pacific supporting Synopsys' suite of products (SAST, SCA, IAST, Fuzz Testing) and ensuring rapid adoption and value for customers.
Ian has extensive experience in guiding customers through security transformations across different areas of security having also worked as a Security Consultant for almost a decade prior to joining Synopsys. Ian is a regular presenter at security conferences (e.g. Black Hat Asia, CyberAttack) and contributor in other media outlets (e.g. MoneyFM 89.3 in Singapore, BFM 89.9 in Malaysia).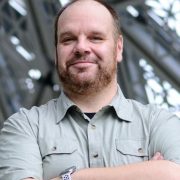 Tommi Maekilae, Senior Solutions Architect, Synopsys
Tommi Maekilae is a senior solutions architect at Synopsys. He has more than 17 years experience in application security and specialize in identifying bugs and security risks in proprietary source code, third-party binaries, and open source dependencies. He is passionate in wireless and cellular technologies and is involved in researching and implementing Fuzzing.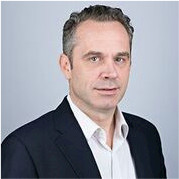 Andrew Milroy, Founder, Veqtor8
Andrew Milroy is the founder of Veqtor8, a digital risk advisory firm, based in Singapore. His work involves empowering organisations to manage risk more effectively.
He is a well-known technology thought leader and speaker in the APAC region. Since moving to Singapore in 2011, he has held regional leadership roles with Frost & Sullivan, IDC, Nelson-Hall and Ovum (now Omdia). These roles have also given him the opportunity to live and work in the United States, the United Kingdom and Australia.
He has been providing advisory services relating to cybersecurity for over 20 years. In his 10 years at Frost & Sullivan, Andrew grew the technology business into one of APAC's leading sources of cybersecurity research and consulting services. Andrew works closely with leading buyers and vendors of cybersecurity products and services. Andrew is frequently invited to speak, chair and moderate at major technology events. He is also widely quoted in the press and often appears on broadcast media, including BBC, CNBC, Bloomberg and Channel News Asia.
About Synopsys
The Synopsys difference
Synopsys helps development teams build secure, high-quality software, minimizing risks while maximizing speed and productivity.
Synopsys, a recognized leader in application security, provides static analysis, software composition analysis, and dynamic analysis solutions that enable teams to quickly find and fix vulnerabilities and defects in proprietary code, open source components, and application behavior.
3:30 pm – 4:00 pm – Registration & networking
4.00 pm – 4.05pm – Welcome address
4.05 pm – 5.15pm – 3 course lunch served4.05 pm – 4.45pm – Embracing disruption in the financial services industry: A Privacy versus Security conundrum – Amanda Chan, BlackBerry
4.45 pm – 5.15pm – Demo
5.15pm – 5.45pm – Discussion
5.45 pm – 6pm – Closing remarks