Synopsis and overview of the session
Every business is susceptible to any number of disasters that can range from minor to catastrophic. Therefore, planning for how to avoid a major disruption to operations is a critical requirement.
The need for a thorough analysis of an organisation's key processes is highlighted by recent events, such as bushfires, floods, droughts and the present pandemic.
Organisations that fail to manage the risks associated with such events increase the risk of business failure.
However, static BCPs are often inadequate due to:
the inability to maintain accurate information throughout the BCP
the inability to  interactively manage processes
the inability to deliver and monitor required actions in an effective and timely way
To mitigate the shortfalls of a paper- based or spreadsheet-based BCP, Arventa has developed Quadrum One – a highly interactive Business Continuity Management System, which delivers:
Business Impact Analysis
Continuity Team Management
Training Management
Rapid Crisis Response Management
Recovery Roadmap Builder
Focus Network, in partnership with Arventa, will be bringing leading Risk executives to discuss Business Continuity Planning (BCP), Automation – Business Continuity Management Systems and further insights into Arventa's Automated Business Management Continuity System – Quadrum One.
3:30 pm – 4:00 pm – Registration & networking
4.00 pm – 4.05pm – Welcome address
4.05 pm – 5.15pm – 3 course lunch served4.05 pm – 4.45pm – Embracing disruption in the financial services industry: A Privacy versus Security conundrum – Amanda Chan, BlackBerry
4.45 pm – 5.15pm – Demo
5.15pm – 5.45pm – Discussion
5.45 pm – 6pm – Closing remarks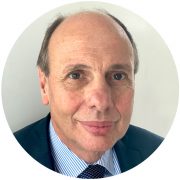 Grant King, Former Managing Director, Origin Energy Limited & Boral Energy
Grant King has had extensive experience in the Australian energy industry. He retired from his role as Managing Director, Origin Energy Limited, in October 2016 and was also formerly the Managing Director of Boral Energy and the General Manager, AGL Gas Companies.
After retiring Grant served as President of the Business Council of Australia from November 2016-19 and is currently a Director of HSBC Australia and a Director of GreenCollar. He is the Chairman of Arventa and runs his own advisory business specialising in energy markets, climate and technology. He has recently chaired the Expert Panel advising the Commonwealth Minister for Energy examining additional sources of low-cost abatement and is currently a member of the Ministerial Reference Panel for the Commonwealth Government's Technology Roadmap. He also holds a position as Professor of Energy Economics and is Chairman of the Energy Institute at the University of NSW.
He is involved in several community and philanthropic activities and is Chairman of the Melanoma Institute Australia, a Director of the Great Barrier Foundation and the Origin Energy Foundation and a member of the UNSW Foundation.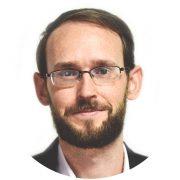 James Young, Training & Technical Manager, Arventa
James Young will be leading the introduction of our new offering, Quadrum One. James has served as the training and technical manager at Arventa for over a decade and has an in-depth knowledge of risk mitigation in both the corporate and WHS realms. In his role, James provides high level technical and implementation support, using Arventa software to convert the most complex of risk profiles into a set of manageable processes able to be rolled out company-wide.
James specialises in working with our enterprise clients and manages the technical specifications of tenders over $500K. Most recently he has been part of the team who implemented solutions for TAFE NSW and UNSW.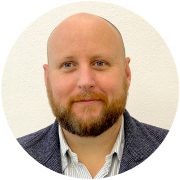 Matt Tones, National Sales Manager, Arventa
Matt Tones is Arventa's National Sales Manager and is responsible for managing our high-profile accounts as well as overseeing a growing team of account and sales executives across our Sydney and Canberra offices.
Matt has made a career in technology, including 5+ years working exclusively in safety and compliance SAAS companies. With expert knowledge of software implementation across companies of all sizes, Matt knows how embracing the latest technologies can truly drive company success.
Before joining Arventa, Matt was the head of sales at VOCAM, an online education platform. Before joining VOCAM, he held sales positions with the Australian vendor of many leading SAAS products including NetSupport (Network Management systems) and Lumension Security (Endpoint Security, Encryption and data forensics).
About Arventa
Arventa is a leading provider of powerful risk management cloud based systems. Our products give Australian organisations, regardless of type, size, or corporate infrastructure complexity, the power to monitor and manage the performance of their compliance, whether on premise, mobile, online, offline or in hybrid models.
Arventa solutions serve more than 2,500 customers Australia wide and we continuously engage with all our clients to understand the challenges they face maintaining high-performing workplace compliance. The insights we gain from engaging with them, allow us to build products that solve well-understood compliance management challenges in ways that suit industry professionals.
This drive and focus on the user and commitment to excellence in end-to-end compliance management has established Arventa's software as a leader in compliance management software.
Website: www.arventa.com.au