Synopsis and overview of the session
As the internet expands its reach into the far corners of the world, nations are becoming increasingly reliant on it as the basis for their current and future economies. Australia is a wealth country with high levels of online connectivity and the increase of digital growth can bring benefits for both the public and private sectors, it also expands the threat landscape — and makes securing a nation's digital infrastructure both more critical and more difficult than ever.
The frequency and sophistication of cyber attacks are on the rise as more adversaries take an all-of-nation approach, while organisations are expected to defend on their own. Based on his experience as NSA director and founding commander of U.S. Cyber Command, General (Ret.) Keith Alexander believes that a Collective Defense approach can provide companies, sectors — even entire nations — a more effective defense against these massive, coordinated cyber attacks. AI and machine learning-based behavioural analytics detect unknown threats that signature-based tools miss. And sharing those threats in a secure ecosystem,  at network speed, creates a new approach to cybersecurity that acts as a force multiplier for everyone involved.
Focus Network, in partnership with IronNet Cybersecurity, will be bringing leading IT Security executives to discuss:
Global cyber threat landscape with special focus on Australia
Development of 5G and what threats it pose for cybersecurity in the future
What does collaboration mean for Australia. Bringing together Government, Business and the Community to share behaviours and insights into cyber attacks across supply chains, and ecosystems.
The weak links that exists in the supply chain
What each organisation can do/contribute to keep the whole ecosystem cyber secure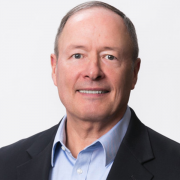 Gen Keith Alexander, Chairman of the Board, Founder and Co-CEO, IronNet Cybersecurity
General (Retd) Keith Brian Alexander is a retired four-star general of the United States Army, who served as director of the National Security Agency (NSA), chief of the Central Security Service(CHCSS), and commander of the United States Cyber Command.
He previously served as Deputy Chief of Staff, G-2, United States Army from 2003 to 2005. He assumed the positions of Director of the National Security Agency and Chief of the Central Security Service on August 1, 2005, and the additional duties as Commander United States Cyber Command on May 21, 2010.
In May 2014, Alexander founded IronNet Cybersecurity. Ironnet was born using World Class Technology (DARPA, University of Chicago) and Elite Cyber Offensive & Defensive Experience (NSA, US CYBERCOM)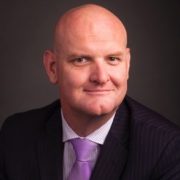 David Fairman, Director, Terkus
David is a highly experienced professional in the Security & Fraud disciplines.
David has worked for, and consulted to, several large financial institutions and Fortune 500 companies, across all regions. David is a passionate leader in Cyber Security and Financial Crime and has been actively involved in founding several industry alliances and expert groups, holding Board positions, with the aim of making it safer to do business and transact in the digital world.
David has been recognised as one of the Top CISOs to know, is a published author and adjunct professor.
A core capability of David is his ability to understand the risks arising from digital commerce, translate these into strategic actions encompassing technological solutions and capability maturity, in order to transform an organisation's ability to manage all aspects of cyber and digital risk.
David's current focus is driving collaboration and innovation across the industry to address current and emerging threats prevalent with digital risk and improve the cyber resiliency and literacy in the community.
About IronNet Cybersecurity
IronNet's mission is to deliver the power of collective cybersecurity to defend companies, sectors, and nations. The team consists of expert offensive and defensive cybersecurity operators with unmatched experience defending commercial and government networks against advanced threats.
Website: www.ironnet.com
3:30 pm – 4:00 pm – Registration & networking
4.00 pm – 4.05pm – Welcome address
4.05 pm – 5.15pm – 3 course lunch served4.05 pm – 4.45pm – Embracing disruption in the financial services industry: A Privacy versus Security conundrum – Amanda Chan, BlackBerry
4.45 pm – 5.15pm – Demo
5.15pm – 5.45pm – Discussion
5.45 pm – 6pm – Closing remarks