Date: Thursday, 10th December 2020
Time: 12:00pm – 2:30pm (AEDT)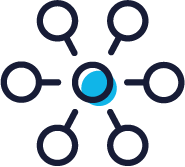 Synopsis and overview of the session
As we come to a close on a most extraordinary year and reflect, it's time to think ahead. Now more than ever, we need to share insights and experiences that will help each other to gain the perspectives needed to address our emerging 2021 business priorities and the evolving needs for privacy, compliance and security.
Focus Network, in partnership with Imperva, will be bringing leading IT security executives for an in-person facilitated, open discussion on 2021 top cyber and digital trends and challenges.
Hot topics for discussion include;
Dealing with an ever-expanding attack surface (BYOD, Remote working, IOT devices, Cloud) – a perfect storm for bad actors
Transformation and Digital speed – Security automation and SOAR
Single vs Multi-cloud strategy – Unified Security
Cloud Data privacy, compliance and security – Emerging risks
Application modernisation – DevOps and DevSecOps, can security keep pace.
Cyber Security Talent Shortfall

Insource vs outsource
People and process risk – Security aaS and vendor partnerships
The role of the channel
3:30 pm – 4:00 pm – Registration & networking
4.00 pm – 4.05pm – Welcome address
4.05 pm – 5.15pm – 3 course lunch served4.05 pm – 4.45pm – Embracing disruption in the financial services industry: A Privacy versus Security conundrum – Amanda Chan, BlackBerry
4.45 pm – 5.15pm – Demo
5.15pm – 5.45pm – Discussion
5.45 pm – 6pm – Closing remarks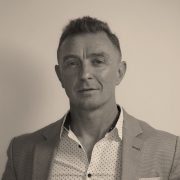 Terry Durnin, AVP Australia, New Zealand, Imperva
As the Area Vice President for Imperva in Australia & New Zealand, my team and I work with organisations to help them understand the inherent risks their critical data is exposed to. We then help them to prioritise the data assets and applications that require the greatest level of risk mitigation for potential data loss during an incident.
With more than 20 years of experience in enterprise technology, I have an innate understanding of the challenges our clients face in deriving real and measurable value from their security investments.
I am committed to helping organisations reduce their cyber risk by gaining real visibility of how their data is being used in the cloud, on-premise, or in hybrid environments, so they can then put in place the policies and controls to buy down that risk.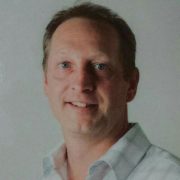 Reinhart Hansen – Director, Office of CTO, Asiapac, Imperva
Experienced Cyber Security & IT professional with a demonstrated history of working in technology advisory, architecture, solution design and pre-sales roles. Strong background in all facets of IT majoring in Data Security & Communications with a Bachelor of Computer Science from RMIT University.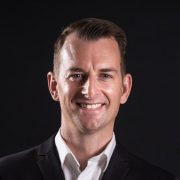 Luke Hannan – Professional MC, Live Event Host, Senior Risk Professional, Solution Specialist, lukehannan.com.au
Luke founded his Professional Master of Ceremonies business www.lukehannan.com.au on 3 key principles; Service, Preparation & Delivery. Based upon these pillars he partners with clients across the country to help grow their events and engage their client bases while providing exceptional value to event partners and sponsors.
He is passionate about helping others to develop their communication skills and works with school children delivering public speaking training plus Luke is a Senior Risk Professional with over 18 years banking & finance industry experience. With an MBA from the University of Technology, Sydney Luke and loves finding solutions to problems, challenging the status quo and helping teams to plan & execute winning strategies.
Luke lives with his family in Sydney and loves trail running, travelling, motorsports and spending time with his wife and their 3 children.
About Imperva
Imperva is an analyst-recognized, cybersecurity leader—championing the fight to secure data and applications wherever they reside. Once deployed, our solutions proactively identify, evaluate, and eliminate current and emerging threats, so you never have to choose between innovating for your customers and protecting what matters most. Imperva—Protect the pulse of your business.
Website: www.imperva.com