Date: Thursday, 19th May 2022
Time: 12:00pm – 2:30pm (AEST)
Synopsis and overview of the session
As companies digitally transform and push all of their applications and data out to both employees and customers, stronger validation of WHO is accessing those apps and data becomes our core security control point. Verifying not just the identity of the user but also of the device is becoming common. Attackers continue to be adept at getting credentials and making their way onto our systems. Once access is achieved, our adversaries can move laterally to get to the most valuable data and assets.
Focus Network, in partnership with Okta, will be bringing leading IT security executives to discuss:
The latest and greatest methods of using Identity and Access controls to manage risks more effectively
How to make Identity your core control and use it as your new perimeter
Common traits of successful IAM implementations that provide both security and business enablement
James Darwin, Senior Solutions Engineer, Okta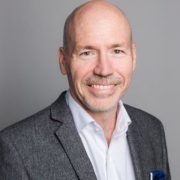 James Darwin is a Senior Solution Engineer at Okta. He is a recognised thought leader in Identity and Access Management (IAM), and Cyber Security solutions, with over 25 years' experience in this space. He is certified as a CISSP and CCSP from ISC2.
James has spent 20+ years working with legacy Identity and Access Management systems, and now works at Okta, a modern Cloud-first Identity-as-Service (IDaaS). James describes Okta as incredibly fast to implement and easy to use with more than 7000 documented integrations.
Luke Hannan – Professional MC, Live Event Host, Senior Risk Professional, Solution Specialist, lukehannan.com.au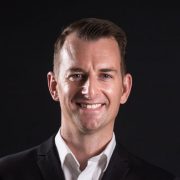 Luke founded his Professional Master of Ceremonies business www.lukehannan.com.au on 3 key principles; Service, Preparation & Delivery. Based upon these pillars he partners with clients across the country to help grow their events and engage their client bases while providing exceptional value to event partners and sponsors.
He is passionate about helping others to develop their communication skills and works with school children delivering public speaking training plus Luke is a Senior Risk Professional with over 18 years banking & finance industry experience. With an MBA from the University of Technology, Sydney Luke and loves finding solutions to problems, challenging the status quo and helping teams to plan & execute winning strategies.
Luke lives with his family in Sydney and loves trail running, travelling, motorsports and spending time with his wife and their 3 children.
About Okta
Okta is the leading independent provider of identity for the enterprise. The Okta Identity Cloud enables organizations to both secure and manage their extended enterprise, and transform their customers' experiences. With over 5,500 pre-built integrations to applications and infrastructure providers, Okta customers can easily and securely adopt the technologies they need to fulfill their missions. Over 5,600 organizations, including 20th Century Fox, JetBlue, Nordstrom, Slack, Teach for America and Twilio, trust Okta to securely connect their people and technology.
Website: www.okta.com
3:30 pm – 4:00 pm – Registration & networking
4.00 pm – 4.05pm – Welcome address
4.05 pm – 5.15pm – 3 course lunch served4.05 pm – 4.45pm – Embracing disruption in the financial services industry: A Privacy versus Security conundrum – Amanda Chan, BlackBerry
4.45 pm – 5.15pm – Demo
5.15pm – 5.45pm – Discussion
5.45 pm – 6pm – Closing remarks