Date: Thursday, 21st April 2022
Time: 12:00pm – 2:30pm (AEST)
Location
Eureka 89 Restaurant, Melbourne
Level 89, Eureka Tower, 7 Riverside Quay,
Southbank VIC 3006
www.eureka89.com.au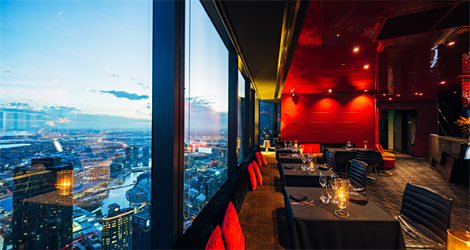 Synopsis and overview of the session
As companies digitally transform and push all of their applications and data out to both employees and customers, stronger validation of WHO is accessing those apps and data becomes our core security control point. Verifying not just the identity of the user but also of the device is becoming common. Attackers continue to be adept at getting credentials and making their way onto our systems. Once access is achieved, our adversaries can move laterally to get to the most valuable data and assets.
Focus Network, in partnership with Okta, will be bringing leading IT security executives to discuss:
The latest and greatest methods of using Identity and Access controls to manage risks more effectively
How to make Identity your core control and use it as your new perimeter
Common traits of successful IAM implementations that provide both security and business enablement
Dragan Vladicic, Director – Solutions Engineering, Okta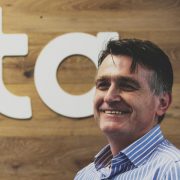 Dragan brings more than 20 years experience working in the Networking and Security industry in a variety of technical pre-sales and consulting services roles encompassing architecture, design and development. Dragan has participated in several large projects in the finance, telecommunications and government industries, where he architected, designed and implemented innovative solutions. Dragan has spent the last 13+ years focusing on security and identity at Sun Microsystems, Oracle Security and now at Okta, the world's most iconic Identity as a Service Company.
About Okta
Okta is the leading independent provider of identity for the enterprise. The Okta Identity Cloud enables organizations to both secure and manage their extended enterprise, and transform their customers' experiences. With over 5,500 pre-built integrations to applications and infrastructure providers, Okta customers can easily and securely adopt the technologies they need to fulfill their missions. Over 5,600 organizations, including 20th Century Fox, JetBlue, Nordstrom, Slack, Teach for America and Twilio, trust Okta to securely connect their people and technology.
Website: www.okta.com
Andrew Milroy, Founder, Veqtor8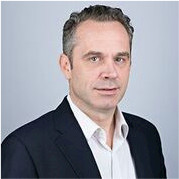 Andrew Milroy is the founder of Veqtor8, a digital risk advisory firm, based in Singapore. His work involves empowering organisations to manage risk more effectively.
He is a well-known technology thought leader and speaker in the APAC region. Since moving to Singapore in 2011, he has held regional leadership roles with Frost & Sullivan, IDC, Nelson-Hall and Ovum (now Omdia). These roles have also given him the opportunity to live and work in the United States, the United Kingdom and Australia.
He has been providing advisory services relating to cybersecurity for over 20 years. In his 10 years at Frost & Sullivan, Andrew grew the technology business into one of APAC's leading sources of cybersecurity research and consulting services. Andrew works closely with leading buyers and vendors of cybersecurity products and services. Andrew is frequently invited to speak, chair and moderate at major technology events. He is also widely quoted in the press and often appears on broadcast media, including BBC, CNBC, Bloomberg and Channel News Asia.
3:30 pm – 4:00 pm – Registration & networking
4.00 pm – 4.05pm – Welcome address
4.05 pm – 5.15pm – 3 course lunch served4.05 pm – 4.45pm – Embracing disruption in the financial services industry: A Privacy versus Security conundrum – Amanda Chan, BlackBerry
4.45 pm – 5.15pm – Demo
5.15pm – 5.45pm – Discussion
5.45 pm – 6pm – Closing remarks