Synopsis and overview of the session
Zero trust is a simple concept – don't trust anyone; verify everyone; do it continually – with a more complex goal of ensuring the right people have the right level of access to the right resources in the right context.
While quite a few of the agencies have implemented security solutions mapping to this modern mindset, the majority haven't outlined a clear Zero Trust initiative fit for cloud, hybrid cloud, and multi-cloud demands.
Focus Network, in partnership with Okta will be bringing leading IT Security executives to discuss the following:
Why is Zero Trust so important for cybersecurity?
How can Zero Trust decrease cyber incidents while increasing workforce productivity
What steps you can take immediately to help your agency secure against the identity-driven threats
Share some results from our brand new state of zero trust report
Clarence Cheah, Digital Identity Lead APJ, Okta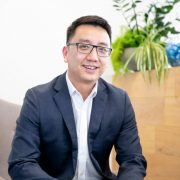 For the past 20 years, Clarence Cheah has worked with CIOs, CISOs, Digital Leaders and Architects across Asia Pacific from companies of various sizes on Digital Transformation, Cloud Adoption, Security and Identity Modernisation projects.
Clarence has also led Digital Innovation teams chartered to drive Mobility, Digital Experience, Internet of Things solutions in the region.
He now works for Okta, the global leader in Identity and the foundation for secure connections between people and technology.
Andrew Milroy, Founder, Veqtor8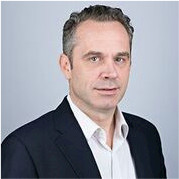 Andrew Milroy is the founder of Veqtor8, a digital risk advisory firm, based in Singapore. His work involves empowering organisations to manage risk more effectively.
He is a well-known technology thought leader and speaker in the APAC region. Since moving to Singapore in 2011, he has held regional leadership roles with Frost & Sullivan, IDC, Nelson-Hall and Ovum (now Omdia). These roles have also given him the opportunity to live and work in the United States, the United Kingdom and Australia.
He has been providing advisory services relating to cybersecurity for over 20 years. In his 10 years at Frost & Sullivan, Andrew grew the technology business into one of APAC's leading sources of cybersecurity research and consulting services. Andrew works closely with leading buyers and vendors of cybersecurity products and services. Andrew is frequently invited to speak, chair and moderate at major technology events. He is also widely quoted in the press and often appears on broadcast media, including BBC, CNBC, Bloomberg and Channel News Asia.
About Okta
Okta is the leading independent provider of identity for the enterprise. The Okta Identity Cloud enables organizations to both secure and manage their extended enterprise, and transform their customers' experiences. With over 5,500 pre-built integrations to applications and infrastructure providers, Okta customers can easily and securely adopt the technologies they need to fulfill their missions. Over 5,600 organizations, including 20th Century Fox, JetBlue, Nordstrom, Slack, Teach for America and Twilio, trust Okta to securely connect their people and technology.
Website: www.okta.com
Christie Gifrin, Group Solutions Product Marketing Manager, Digital Experiences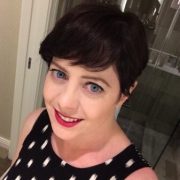 Christie works on B2B, B2C, and B2E digital experience solutions at Okta. She has over 20 years of experience in enterprise IT, with specialization in Identity and Access Management (IAM) technology, big data and analytics, and disaster recovery. Prior to joining Okta, Christie has worked at AWS, EMC, and HP, with a focus on helping customers understand how to accelerate their digitization efforts and extract business value out of technology. She is based in Vancouver, Canada.
3:30 pm – 4:00 pm – Registration & networking
4.00 pm – 4.05pm – Welcome address
4.05 pm – 5.15pm – 3 course lunch served4.05 pm – 4.45pm – Embracing disruption in the financial services industry: A Privacy versus Security conundrum – Amanda Chan, BlackBerry
4.45 pm – 5.15pm – Demo
5.15pm – 5.45pm – Discussion
5.45 pm – 6pm – Closing remarks