Synopsis and overview of the session
Did you know – Privileged Accounts are the #1 target for hackers in cyber-attacks. Every organisation faces cyber security challenges and risks, but not every organisation is the same in how they approach protecting themselves and mitigating the risk. Despite this, there are some underlying best practices (and worst practices) in relation to privileged access management that every organisation should be aware of.
Focus Network, in partnership with Thycotic, will be bringing leading IT Security executives to discuss Thycotic's Privileged Access Management (PAM) Maturity Model, which defines four phases from 'analog ' to 'adaptive intelligent', this session discusses the best (and worst) practices for organisations in each stage, drawn from use cases of Thycotic's clients across Europe, North America, Asia and Australia.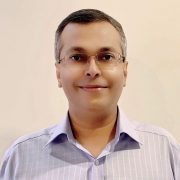 Jude Kannabiran, Regional Director, Asia, Thycotic
As Regional Director for Asia, Jude leads a fantastic team of cyber security professionals who are passionate about delivering world class solutions for our channeland end user communities. He is highly skilled in cyber security and information technology, with over a decade of leadership experience at companies such as IBM, Oracle and Sun Microsystems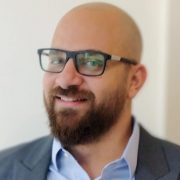 Mortada Ayad, Regional Technical Manager, EMEA, Thycotic
Mortada leads the team of sales engineers at Thycotic's for Europe, Middle East and Africa businesses and works directly withits largest clients helping them understand their cyber security challenges and recommending the best solution to protect and secure their privileged accounts, from proof of concept to implementation.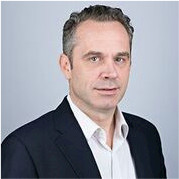 Andrew Milroy, Founder, Veqtor8
Andrew Milroy is the founder of Veqtor8, a digital risk advisory firm, based in Singapore. His work involves empowering organisations to manage risk more effectively.
He is a well-known technology thought leader and speaker in the APAC region. Since moving to Singapore in 2011, he has held regional leadership roles with Frost & Sullivan, IDC, Nelson-Hall and Ovum (now Omdia). These roles have also given him the opportunity to live and work in the United States, the United Kingdom and Australia.
He has been providing advisory services relating to cybersecurity for over 20 years. In his 10 years at Frost & Sullivan, Andrew grew the technology business into one of APAC's leading sources of cybersecurity research and consulting services. Andrew works closely with leading buyers and vendors of cybersecurity products and services. Andrew is frequently invited to speak, chair and moderate at major technology events. He is also widely quoted in the press and often appears on broadcast media, including BBC, CNBC, Bloomberg and Channel News Asia.
About Thycotic
Thycotic prevents cyber attacks by securing passwords, protecting endpoints and controlling application access. Thycotic is one of the world's fastest growing IT security companies because we provide customers with the freedom to choose cloud or on premise software solutions that are the easiest to implement and use in the industry. Thycotic has grown to serve more than 10,000 customers.
Website: www.thycotic.com/
3:30 pm – 4:00 pm – Registration & networking
4.00 pm – 4.05pm – Welcome address
4.05 pm – 5.15pm – 3 course lunch served4.05 pm – 4.45pm – Embracing disruption in the financial services industry: A Privacy versus Security conundrum – Amanda Chan, BlackBerry
4.45 pm – 5.15pm – Demo
5.15pm – 5.45pm – Discussion
5.45 pm – 6pm – Closing remarks