Synopsis and overview of the session
Globally, technology leaders had their 2020 plans interrupted with the year's massive economic disruption. Those embarking on digital transformation journeys either had to accelerate with tightened resources whilst adapting to the changes, or stall their efforts to take stock of how the business might change and adapt.
There are two significant factors influencing IT professionals' decisions as 2021 approaches: sure, the cloud remains a primary way to quickly scale and produce high-performance customer experiences, but simultaneously, purse strings are tight, and budgets will remain constrained for the foreseeable future.
While an all-cloud infrastructure might be an eventual aim, most organisations are operating a hybrid of legacy, in-house, and multi-provider systems. That creates complexity, which makes running an agile and lean operation very difficult.
Focus Network, in partnership with Gigamon, bring together senior enterprise IT leaders across Southeast Asia for a lively panel discussion, led by Shehzad Merchant, CTO at Gigamon as they discuss the urgency and challenges in accelerating business transformation within the uncertainties today.
3:30 pm – 4:00 pm – Registration & networking
4.00 pm – 4.05pm – Welcome address
4.05 pm – 5.15pm – 3 course lunch served4.05 pm – 4.45pm – Embracing disruption in the financial services industry: A Privacy versus Security conundrum – Amanda Chan, BlackBerry
4.45 pm – 5.15pm – Demo
5.15pm – 5.45pm – Discussion
5.45 pm – 6pm – Closing remarks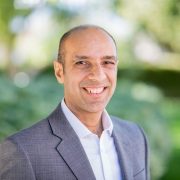 Shehzad Merchant, CTO, Gigamon
Shehzad Merchant is Chief Technology Officer bringing over 20 years of experience in the high-tech industry with a background in cyber security, networking and communications. His areas of focus include cyber defense modeling, policy, and security in the world of connected devices. He is the author of several networking, communications and security patents, and is a speaker and panelist at various industry events. Shehzad holds a Master of Science degree in Computer Engineering from USC and an Electronic Engineering degree from the University of Mumbai.
About Gigamon
We enable your organization to run fast, stay secure and innovate. We are the first company to deliver unified network visibility and analytics on all data-in-transit. Across your physical, virtual and cloud infrastructure, we aggregate, transform and analyze your network traffic to meet your critical performance, rapid threat detection and response needs, freeing your organization to drive digital innovation.
Website: www.gigamon.com