Synopsis and overview of the session
With applications moving to the cloud, IoT becoming more common, and users connecting from everywhere, traditional network security is no longer able to solve the fundamental challenge of security and is instead adding significant complexity and cost. SASE was created specifically to deal with these challenges, by treating identity as the new perimeter. Join this session to go beyond the basics and learn how you can achieve the right SASE architecture for your organisation, and realise the benefits of such an approach.
Focus Network, in partnership with ZScaler will bring IT Security leaders to:
Learn what is SASE and what isn't SASE
Learn the main benefits and how to achieve them
Hear best practice examples of organisations using SASE
Learn how to get started on your SASE journey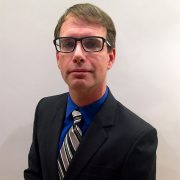 Lee Dolsen, Chief Architect, Asia Pacific & Japan, ZScaler

Lee Dolsen is the Chief Architect for ZScaler's Asia Pacific business, based out of Singapore. He has over 20 years' experience in the IT industry focusing on various aspects of Internet Security and Content Delivery. Lee has been living and working in Asia for the past 14 years. He joined ZScaler in 2012.
About ZScaler
ZScaler enables the world's leading organisations to securely transform their networks and applications for a mobile and cloud first world.
Its flagship services, ZScaler Internet Access and ZScaler Private Access, create fast, secure connections between users and applications, regardless of device, location, or network.
ZScaler's services are 100% cloud-delivered and IRAP assessed. They offer agencies the simplicity, enhanced security, and improved user experience that traditional appliances or hybrid solutions are unable to match. Each day ZScaler protects thousands of enterprises and government agencies from cyberattacks and data loss.
Website: www.zscaler.com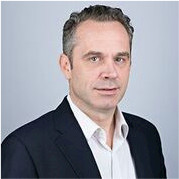 Andrew Milroy, Founder, Veqtor8
Andrew Milroy is the founder of Veqtor8, a digital risk advisory firm, based in Singapore. His work involves empowering organisations to manage risk more effectively.
He is a well-known technology thought leader and speaker in the APAC region. Since moving to Singapore in 2011, he has held regional leadership roles with Frost & Sullivan, IDC, Nelson-Hall and Ovum (now Omdia). These roles have also given him the opportunity to live and work in the United States, the United Kingdom and Australia.
He has been providing advisory services relating to cybersecurity for over 20 years. In his 10 years at Frost & Sullivan, Andrew grew the technology business into one of APAC's leading sources of cybersecurity research and consulting services. Andrew works closely with leading buyers and vendors of cybersecurity products and services. Andrew is frequently invited to speak, chair and moderate at major technology events. He is also widely quoted in the press and often appears on broadcast media, including BBC, CNBC, Bloomberg and Channel News Asia.
3:30 pm – 4:00 pm – Registration & networking
4.00 pm – 4.05pm – Welcome address
4.05 pm – 5.15pm – 3 course lunch served4.05 pm – 4.45pm – Embracing disruption in the financial services industry: A Privacy versus Security conundrum – Amanda Chan, BlackBerry
4.45 pm – 5.15pm – Demo
5.15pm – 5.45pm – Discussion
5.45 pm – 6pm – Closing remarks