Date: Tuesday, 29 November 2022
Time: 12pm – 2:30pm (AEDT)
Synopsis and overview of the session
It has become clear that those businesses that can best cope with traditional commercial, economic, operational and political shocks are also the most cyber resilient. To build resilience, businesses need to assume attacks will happen and develop techniques and tools to defer, detect, protect and recover critical applications and data.
A resilience strategy will help organisations navigate the ever-evolving threat landscape, better protect their data and systems, and respond to and recover from cyberattacks.
Focus Network in partnership with Dell Technologies would like to invite you to an intimate roundtable lunch discussion, where we will cover some of the challenges Executive teams are experiencing in responding to major cyber-attacks, the need to mitigate damage while protecting critical data and enable recovery with assured data integrity to restore business continuity.
There will be plenty of time for you to ask questions to help you fortify your cybersecurity programs and become a cyber resilient organisation.
3 key takeaways attendees will learn from attending this upcoming lunch include:
The 5 key principles of cyber governance.
How to decipher cyber resilience for your Board so your message lands.
Resilience means more than prevention – Management and Boards need to be response ready.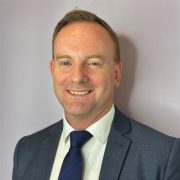 Iain Hart – Head of Technology, Technology Risk and CISO, Australian Institute of Company Directors
Iain is an experienced IT professional with a career spanning more than 30 years working across a range of industries, including Banking and Financial Services, Retail, Online Media, and Telecommunications.
Iain's experience spans numerous areas within Technology Including:
Cyber Security
Technology Risk Management
Compliance
Agile Application and Infrastructure Delivery
Technology Operations
Mergers and Acquisitions
Strategic Technology Transformation
Board Advisory
Iain is a passionate people leader, mentor, and coach who ensures the way we achieve outcomes is as important as the outcomes themselves.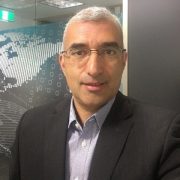 Nick Psomas, Director, Systems Engineering, Data Protection Division, Dell Technologies
Nick is responsible for leading the Data Protection & Cyber Recovery Presales team across Australia and New Zealand for Dell Technologies.
Nick's focused on ensuring the team works hand in hand with customers to align data protection and cyber recovery solutions that deliver business outcomes with high value, relevant, and credible customer engagements.
Nick also provides technology leadership to a number of Dell Technologies' major customer organisations ensuring they are at the forefront of technology strategy specifically around data protection in hybrid cloud environments, and helping organisations enhance their cyber resilience strategy.
Nick is a regular presenter at industry events and has over 30 years' experience in IT. Nick joined Dell Technologies (formerly EMC) in 2000. Prior to Dell Technologies, he worked for several Australian based IT integrator organisations where he held technical and leadership roles.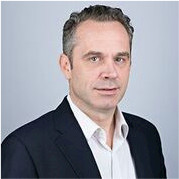 Chief Research Advisor, Focus Network
Andrew Milroy is Focus Network's Chief Research Advisor. He is a well-known technology thought leader and speaker in the APAC region. He has held regional leadership roles with Frost & Sullivan, Ovum (now Omdia) and IDC. He is also the founder of Veqtor8, a cybersecurity advisory firm.
Andrew offers unique insights, having worked closely with technology decision makers in all major APAC economies. In recent years, he has been focusing on cybersecurity projects which he leads and delivers globally. He is also experienced at creating unique research content in the cloud computing, AI, business analytics, customer experience, IoT and IT services domains.
Now based in Perth, he is frequently invited to speak, chair and moderate at major technology events. He is an adjunct lecturer in cybersecurity at ESSEC Asia Pacific, in Singapore and a qualified teacher of English as a foreign language.
Andrew holds a BSc from Newcastle University (UK), an MA from Middlesex University (UK) and an MBA from MGSM (Australia).
About Dell Technologies
We are among the world's leading technology companies helping to transform people's lives with extraordinary capabilities. From hybrid cloud solutions to high-performance computing to ambitious social impact and sustainability initiatives, what we do impacts everyone, everywhere.
Website: www.delltechnologies.com
3:30 pm – 4:00 pm – Registration & networking
4.00 pm – 4.05pm – Welcome address
4.05 pm – 5.15pm – 3 course lunch served4.05 pm – 4.45pm – Embracing disruption in the financial services industry: A Privacy versus Security conundrum – Amanda Chan, BlackBerry
4.45 pm – 5.15pm – Demo
5.15pm – 5.45pm – Discussion
5.45 pm – 6pm – Closing remarks