Synopsis and overview of the session
Last year, the business community was forced to adapt to a new era of distributed work—and cyber threats have adapted right along with them. Between unsecured home WiFi networks and the rise in personal devices accessing company resources, the opportunities for data theft have risen as teams have dispersed.
Focus Network, in partnership with Okta will be bringing leading IT Security executives to discuss the following:
What are the best-practice models for securing it?
Why is continuing to rely on traditional approaches courting disaster?
What are the steps you must take to implement Zero Trust across your ecosystem?
What are the top trends in Identity Management and how can your organisation leverage these for customer success?
Ben King, Regional Chief Security Officer APAC, Okta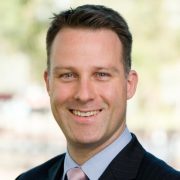 Ben King is the Regional Chief Security Officer at Okta for APAC. As Regional CSO, he leads security for the region, interfacing regularly with regional customers and suppliers, and provides the operational interface to the global security function.
With over 20 years of experience in technology, strategy and cyber security roles, Ben has worked in consulting services, spent 11 years at a major multinational bank based in Sydney and London, and was previously the regional security leader in EMEA for Symantec before joining Okta.Recently he relocated to the APAC region. Ben has built a reputation for creating and leading high performing teams, having lived and worked in Australia, the United Kingdom, Canada and the USA.
He holds a Bachelor of Engineering and a Bachelor of Commerce from the University of Sydney.
Andrew Milroy, Founder, Veqtor8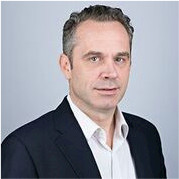 Andrew Milroy is the founder of Veqtor8, a digital risk advisory firm, based in Singapore. His work involves empowering organisations to manage risk more effectively.
He is a well-known technology thought leader and speaker in the APAC region. Since moving to Singapore in 2011, he has held regional leadership roles with Frost & Sullivan, IDC, Nelson-Hall and Ovum (now Omdia). These roles have also given him the opportunity to live and work in the United States, the United Kingdom and Australia.
He has been providing advisory services relating to cybersecurity for over 20 years. In his 10 years at Frost & Sullivan, Andrew grew the technology business into one of APAC's leading sources of cybersecurity research and consulting services. Andrew works closely with leading buyers and vendors of cybersecurity products and services. Andrew is frequently invited to speak, chair and moderate at major technology events. He is also widely quoted in the press and often appears on broadcast media, including BBC, CNBC, Bloomberg and Channel News Asia.
About Okta
Okta is the leading independent provider of identity for the enterprise. The Okta Identity Cloud enables organizations to both secure and manage their extended enterprise, and transform their customers' experiences. With over 5,500 pre-built integrations to applications and infrastructure providers, Okta customers can easily and securely adopt the technologies they need to fulfill their missions. Over 5,600 organizations, including 20th Century Fox, JetBlue, Nordstrom, Slack, Teach for America and Twilio, trust Okta to securely connect their people and technology.
Website: www.okta.com
Christie Gifrin, Group Solutions Product Marketing Manager, Digital Experiences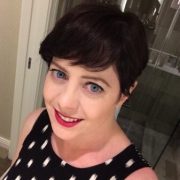 Christie works on B2B, B2C, and B2E digital experience solutions at Okta. She has over 20 years of experience in enterprise IT, with specialization in Identity and Access Management (IAM) technology, big data and analytics, and disaster recovery. Prior to joining Okta, Christie has worked at AWS, EMC, and HP, with a focus on helping customers understand how to accelerate their digitization efforts and extract business value out of technology. She is based in Vancouver, Canada.
3:30 pm – 4:00 pm – Registration & networking
4.00 pm – 4.05pm – Welcome address
4.05 pm – 5.15pm – 3 course lunch served4.05 pm – 4.45pm – Embracing disruption in the financial services industry: A Privacy versus Security conundrum – Amanda Chan, BlackBerry
4.45 pm – 5.15pm – Demo
5.15pm – 5.45pm – Discussion
5.45 pm – 6pm – Closing remarks