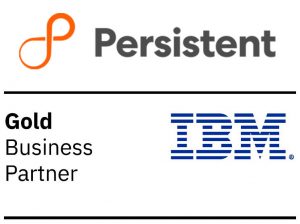 Date: Thursday, 17th June 2021
Time: 8.45am – 10.30am (AEST)
Synopsis and overview of the session
Focus Network, in partnership with Persistent and IBM, will bring a leading group of IT Leaders from across Sydney together in this in-person breakfast and networking event where we'll look at the need to have an end-to-end approach to product data, and how a robust product information management (PIM) strategy will help enhance customer experience, accelerate your digital transformation and deliver easy-to-quantify ROI quickly.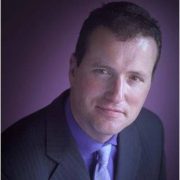 Ross Davis, Analytics & AI Practice Lead Architect for Lab Services (Asia Pacific), IBM
Ross Davis is the Asia Pacific lead for IBM's Cognitive Cloud Expert Labs (CCEL) practice.  In this role, Ross provides technical leadership and direction to information governance, architecture and analytic exploitation.  Initiatives include:
Master Data Management and Data Governance for operational (real-time) services, and analytic integration with analytic scoring applications and predictive machine-learning models
Analytics on large-scale Data Lake and other Big Data platforms, and integrating with Machine Learning (AI) models where appropriate
Model Driven Development using Industry Frameworks from IBM Software Group, integrated with other industry-standard taxonomies, ontologies, function models, process models and service design models – primarily in the Financial Services and Government sectors
He undertakes solution design studies to define user requirements, business processes, use case analysis, component architecture, enterprise data models and ongoing data management requirements.  He has a wide and varied experience in Hybrid Data Management technologies, data governance strategies,  and managing complex analytic workloads in the Finance, Manufacturing, Retail and Government sectors.
Ross has also sat on a number of expert-panels for CDO and CDAO conferences across Asia Pacific.
Specific to todays agenda, Ross has either managed, architected or advised over 30 implementations of Master Data Management of Assets, Parties, Products, Services, Locations and Contracts.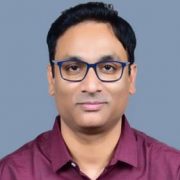 Rohit Swarup, Product Manager – IBM Product Master, Persistent Systems
Rohit manages IBM product Master delivery team and look into the engineering and pre-sales activities of the product. He has 19 years of experience working on varied tools and technologies across multiple domains. He is managing the IBM Product Master team since last 5 years and works closely with engineering team, Offering management team and customers.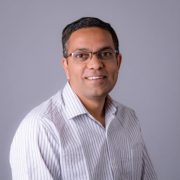 Anup Gandhi, Practice Head – PIM/MDM/Data Governance, Persistent Systems
Anup is the Practice Head – PIM/MDM/Data Governance at Persistent Systems. Anup is responsible for the pre-sales and delivery of all the PIM/MDM/DG engagements, coming up with vertical specific PIM/MDM solutions and driving the partnership with IBM and other vendors in this space. He has overall 20 years of product development experience out of which last 5 years have been in the PIM/MDM space.
About Persistant
Persistent Systems is a global solutions company delivering digital business acceleration, enterprise modernization, and digital product engineering.
Website: www.persistent.com
About IBM
At IBM, work is more than a job – it's a calling: To build. To design. To code. To consult. To think along with clients and sell. To make markets. To invent. To collaborate. Not just to do something better, but to attempt things you've never thought possible. To lead in this new era of technology and solve some of the world's most challenging problems.
IBM is a leading cloud platform and cognitive solutions company. Restlessly reinventing since 1911, we are the largest technology and consulting employer in the world, with more than 350,000 employees serving clients in 170 countries. With Watson, the AI platform for business, powered by data, we are building industry-based solutions to real-world problems. For more than seven decades, IBM Research has defined the future of information technology with more than 3,000 researchers in 12 labs located across six continents. For more information, visit www.ibm.com.
Website: www.ibm.com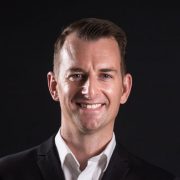 Professional Master of Ceremonies, Live Event Host, lukehannan.com.au
Luke founded his Professional Master of Ceremonies business www.lukehannan.com.au on 3 key principles; Service, Preparation & Delivery. Based upon these pillars he partners with clients across the country to help grow their events and engage their client bases while providing exceptional value to event partners and sponsors.
He is passionate about helping others to develop their communication skills and works with school children delivering public speaking training plus Luke is a Senior Risk Professional with over 18 years banking & finance industry experience. With an MBA from the University of Technology, Sydney Luke and loves finding solutions to problems, challenging the status quo and helping teams to plan & execute winning strategies.
Luke lives with his family in Sydney and loves trail running, travelling, motorsports and spending time with his wife and their 3 children.
3:30 pm – 4:00 pm – Registration & networking
4.00 pm – 4.05pm – Welcome address
4.05 pm – 5.15pm – 3 course lunch served4.05 pm – 4.45pm – Embracing disruption in the financial services industry: A Privacy versus Security conundrum – Amanda Chan, BlackBerry
4.45 pm – 5.15pm – Demo
5.15pm – 5.45pm – Discussion
5.45 pm – 6pm – Closing remarks