Synopsis and overview of the session
Privacy refers to the right to have control over how your information is collected, shared and used. Security generally refers to the protection of data and the standards that organisations plan to put around it.
Why is it that organizations cannot have privacy without security, but can achieve security without privacy? This is a long-standing tension that has been even more apparent in our current digital age.
Top priorities in BFSI in 2020 primarily focuses on technology trends that will disrupt both the FI's traditional business model and workforce.
Focus Network, in partnership with BlackBerry, invite you to join other leading IT and security executives to discuss the vulnerabilities in these industry trends and how having a balance of both privacy and security maturity can help de-risk an organisation's digital strategy. During this virtual roundtable, we'll be discussing key topics such as:
Fintech taking over as the new business model
Public cloud becoming more a dominant infrastructure in BFSI
The increased dependency of "customer intelligence" and information
Mobile workforce
3:30 pm – 4:00 pm – Registration & networking
4.00 pm – 4.05pm – Welcome address
4.05 pm – 5.15pm – 3 course lunch served4.05 pm – 4.45pm – Embracing disruption in the financial services industry: A Privacy versus Security conundrum – Amanda Chan, BlackBerry
4.45 pm – 5.15pm – Demo
5.15pm – 5.45pm – Discussion
5.45 pm – 6pm – Closing remarks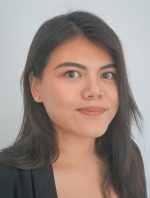 Amanda Chan – ASEAN Enterprise Account Lead – BlackBerry
Amanda is the strategic account lead for BlackBerry's business across ASEAN. She works with BlackBerry's partners across the region to deliver secure solutions to some of the most security conscious organisations in the world. She is responsible for helping customers improve their risk posture while realising the business benefits that secured mobility and mobile applications can bring. Amanda has extensive experience in the software and security industries across the APAC.
About BlackBerry
BlackBerry is a mobile-native software and services company dedicated to securing the Enterprise of Things. BlackBerry Secure software provides the embedded intelligence for the Enterprise of Things so that the Internet of Things can thrive.
BlackBerry Secure applications are showing up in every industry where secure mobile communications are critical.
BlackBerry software:
• Prevents hackers from penetrating devices and computers.
• Enables automakers to build smarter, secure connected cars.
• Provides intelligence for secure supply chain communications.
• Ensures patient confidentiality in healthcare.
• Safeguards assets in the financial industry.
• Manages crisis communications between and among government agencies and forces.
BlackBerry holds 80+ security certifications. We hold the top position in all six categories of Gartner's high-security mobility management study. We are ranked among the top 10% of all cybersecurity providers. All G7 governments and 15 of G20 are BlackBerry customers. BlackBerry Unified Endpoint Management (UEM) software is the most widely-deployed among Fortune 500 companies.
Website: www.blackberry.com