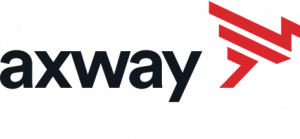 Date: Tuesday, 12 October 2021
Time: 10:00am – 11:00am (HKT)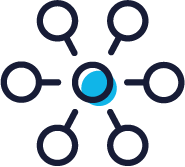 Synopsis and overview of the session
The initiatives driven by the HKMA have changed the landscape for banking and financial services in Hong Kong. The adoption of Phase 1-2 has been wide and far reaching. Now it's not just about Phase 3-4 adoption. In 2021, BFSI's now have a significant opportunity to innovate and adapt driving more revenue and bringing more customers via an empowered partner ecosystem enabled with APIs and microservices that drive innovation.
The Open API Framework creates a foundation where driving digital transformation is expected in Hong Kong. While organizations are innovating in Hong Kong, the competitive landscape continues to get tougher. To excel in this increasingly competitive environment, banks and financial service companies must continue to aggressively evolve by taking their innovations and automations, and turning them into business outcomes.
Focus Network has partnered with Axway, a leading supplier in financial services and open banking integration solutions globally, to bring you an informative and interactive session focused on:
How BFSIs can securely create value via an enabled partner ecosystem
When and how to address the challenges around management of customer consent when delivering on the promise of open banking
What achievement of open banking looks like through the eyes of our customers
When and why you must measure KPIs via near time to real time analytics and how to do so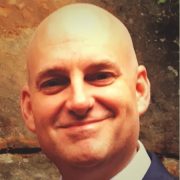 Bill Kearney, General Manager Asia Pacific, Axway
Bill is all about digital experiences. With over 20 years in online, mobile and digital applications, Bill has a passion for unlocking the power of organisations through digital execution that drives business agility, growth and customer success.  At Axway, Bill currently leads a team of dedicated professionals across APAC with a strong focus on aligning solutions to the business needs and capabilities of the organisation.
Bill's experiences have given him the opportunity to work with customers in Retail, Banking, Insurance, Superannuation, Manufacturing, Engineering, Construction, Telecommunications and Education.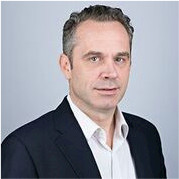 Andrew Milroy, Founder, Veqtor8
Andrew Milroy is the founder of Veqtor8, a digital risk advisory firm, based in Singapore. His work involves empowering organisations to manage risk more effectively.
He is a well-known technology thought leader and speaker in the APAC region. Since moving to Singapore in 2011, he has held regional leadership roles with Frost & Sullivan, IDC, Nelson-Hall and Ovum (now Omdia). These roles have also given him the opportunity to live and work in the United States, the United Kingdom and Australia.
He has been providing advisory services relating to cybersecurity for over 20 years. In his 10 years at Frost & Sullivan, Andrew grew the technology business into one of APAC's leading sources of cybersecurity research and consulting services. Andrew works closely with leading buyers and vendors of cybersecurity products and services. Andrew is frequently invited to speak, chair and moderate at major technology events. He is also widely quoted in the press and often appears on broadcast media, including BBC, CNBC, Bloomberg and Channel News Asia.
About Axway
Axway gives heritage IT infrastructure new life, helping more than 11,000 customers worldwide build on what they already have to digitally transform, add new business capabilities, and drive growth.
With our Amplify API Management Platform —the only open, independent platform for managing and governing APIs across teams, the hybrid cloud, and third-party solutions — we help companies move forward faster, reach new markets, and create brilliant digital experiences.
Our MFT and B2B integration solutions have been trusted for 20 years. Axway (Euronext: AXW.PA) employs over 1,800 people in 18 countries.
Website: www.axway.com
3:30 pm – 4:00 pm – Registration & networking
4.00 pm – 4.05pm – Welcome address
4.05 pm – 5.15pm – 3 course lunch served4.05 pm – 4.45pm – Embracing disruption in the financial services industry: A Privacy versus Security conundrum – Amanda Chan, BlackBerry
4.45 pm – 5.15pm – Demo
5.15pm – 5.45pm – Discussion
5.45 pm – 6pm – Closing remarks