Date: Tuesday, 6th December 2022
Time: 12:00pm – 2:30pm (AEDT)
Synopsis and overview of the session
Join Cohesity and David Bannister, VP of Technology Services with SiteOne Landscape Supply, to learn of how they were able to successfully recover from a ransomware attack with modern data security and management solutions.
Going by our recent news, there has been a rampant rise of reported ransomware attacks in Australia and the rest of the world.  Beyond locking production systems and destroying backup data, cybercriminals are now also exfiltrating confidential data and leaking it on the dark web. This problem is further exacerbated with legacy data management and protection solutions that were designed long before today's multi-cloud era and sophisticated cyberattacks.  
Join them to learn more about how to be prepared to recover and avoid paying the ransom by having the right strategy to protect, detect and recover.
David Bannister, Vice President Of Technology Services, SiteOne Landscape Supply
Experienced, highly technical IT infrastructure & operations director with over 15 years leadership experience. Well suited to succeed in dynamic, fast-paced environments managing multiple competing projects & priorities. Solid understanding of financial concepts, ideally positioned to bridge the gap between IT and the business. Proven experience in in implementing ITIL Best Practices to stabilize process-immature environments. Always interested in new opportunities and challenges.
Specialties: IT Leadership, Infrastructure strategy, ITIL, Datacenter establishment & migrations, M&A Integration, Hosting Centers, Cloud Computing, Global data centers, Disaster Recovery, Business Continuity, Security & compliance (HIPAA, ISO27001), VDI, Process Creation & Documentation, Server/Storage/Database/Network Administration, IT Project Management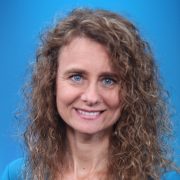 Theresa Miller, MBA, Director, Technology Advocacy Group, Cohesity
Throughout my career from Y2K to cloud computing I have been able to work in the area of information technology within a wide variety of companies in many industry verticals globally. Providing technical expertise and thought leadership. All based upon my enterprise technology experiences and current industry trends in technology. Also, bringing forth bring a sense of technology focused vision and insights in ways to resolve technology challenges of all impacts.
In my current role at Cohesity; a Silicon Valley-based enterprise data management company, I support strategic sales opportunities with my account teams, actively speak to current industry trends, and participate in strategic vision discussions. Additionally, I integrate with a variety of teams across the business, and I provide feedback based on conversations I'm having with customers and industry experts to provide strategic direction.
All this experience has allowed me to authentically share what I have learned in technology ensuring businesses can make confident and educated decisions around the technology they use to support their enterprises.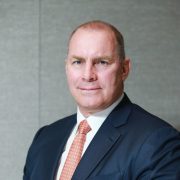 Michael Alp, MD ANZ, Cohesity
Michael Alp is currently the MD of Cohesity ANZ. Previous to that he was the Vice President, Pure Storage Australia and New Zealand having previously been the Vice President for Asia Pacific and Japan at Pure Storage. Since joining Pure in 2014, he has been responsible for initially building and then accelerating the company's rapid growth across the APJ region, acquiring exceptional new talent, expanding local channel partnerships and ultimately building a very large number of Pure Storage customers in APJ across 13 countries.
With an accomplished career spanning 25 years across APAC, Michael has a proven track record in igniting strategic channel partnerships and navigating complex sales environments. He has a passion for helping enterprises get more from their technology decisions through rational, practical and educated innovation.
About Cohesity
We believe that simplicity is the foundation of modern data management. Our mission is to radically simplify how organizations manage their data and unlock limitless value.
Website: www.cohesity.com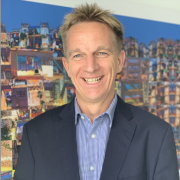 Ben Kellas, Senior Vice President/ IT Director – Loyalty & Analytics, Financial Tech/Services, Alcohol/Beverages, and FMCG / Pharmaceutical industry sectors
Ben recently returned to Australia after 12 years working in Asia, most recently as Senior Vice President/IT Director, APAC for Aimia Loyalty Solutions. Ben is currently engaged in the Technology advisory and consulting space. He is a keen networker in Technology across APAC and can be found at all the major industry and vendor events. Ben has participated in several panels, including CIO Asia and CIO Leaders Summit panels in Singapore and Hong Kong, providing strategic IT thought leadership. Ben has held both national and regional based technology leadership roles with the likes of GlaxoSmithkline, Diageo, Beam Suntory, Fiserv, and most recently Aimia that is now part of the Kognitiv Group.
Ben's unique mix of industry experience allows him to provide critical thinking and strategic technology insights to organisations and his CIO / CTO peer community. In recent years, he has been focused on leading transformation programs across business, technology, security with the intent that technology and security can be delivered as a service with todays mature cloud, saas and vendor capabilities and their delivery models.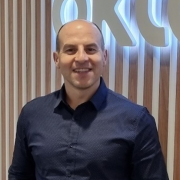 Jim Katsos, Manager Solutions Engineering, Okta
Jim Katsos has more than 20 years' experience in the software industry.  He is currently responsible for promoting Okta's Solution Engineering team across Australia, New Zealand and asia. Jim has held various leadership roles across technical presales, professional services and research and development and has a strong technical background across multiple software domains including application development,  security, automation and cloud native platforms.
3:30 pm – 4:00 pm – Registration & networking
4.00 pm – 4.05pm – Welcome address
4.05 pm – 5.15pm – 3 course lunch served4.05 pm – 4.45pm – Embracing disruption in the financial services industry: A Privacy versus Security conundrum – Amanda Chan, BlackBerry
4.45 pm – 5.15pm – Demo
5.15pm – 5.45pm – Discussion
5.45 pm – 6pm – Closing remarks