Synopsis and overview of the session
In 2020, many organisations struggled to secure their networks against the expanded threat surface created by the sudden transition to remote work.
As we go into 2021 many companies are finding that critical, sensitive data has been left exposed and are on a mission to take back control. For many businesses it will be critical to apply a renewed focus on protecting their most important assets – their customer and company data.
According to the 2021 Varonis Financial Services Data Risk Report, on average, every employee has access to nearly 11 million files, and nearly two-thirds of companies have 1,000+ sensitive files open to every employee, meaning most companies are only one mistake away from a serious data breach.
Focus Network, in partnership with Varonis, will bring IT Security leaders together as we share experiences in identifying some of the biggest vulnerabilities and security challenges for businesses in Australia, and discuss some of the key trends coming through in the cyber and data security space:
CISOs will gain control of their overexposed data
Data security will be the first line of ransomware defense
Evolving privacy legislation will keep data front of mind
Automation will make the impossible seem possible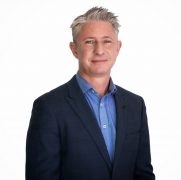 Adam Gordon, ANZ Country Manager, Varonis
Adam Gordon, Country Manager for Australia and New Zealand at Varonis, has more than 20 years' IT experience in Australia and New Zealand working for global IT leaders such as Palo Alto Networks, McAfee and Dell EMC.
Adam took on the role of Country Manager in May 2020, to deliver Varonis' data security and analytics solutions to sectors including financial services, healthcare, manufacturing, education and government. Adam is tasked with leading the sales and engineering team to build solutions for its local customer base.
Adam has senior leadership experience in developing go-to-market strategies for hyper-growth cybersecurity vendors. He is a recognised leader in IT and holds relationships with key distribution and reseller channel partners, large enterprise, and government contacts.
Adam has implemented strategies to drive platform cybersecurity solutions, protecting organisations against current attacks and emerging exploitation techniques in an ever-changing cyber landscape.
Adam is passionate about being at the forefront of technology to help transform the way people and organizations do business in Australia and New Zealand.
Adam holds a Master of Business Administration from Swinburne University and a Bachelor of Arts from La Trobe University.
About Varonis
Varonis is a pioneer in data security and analytics, fighting a different battle than conventional cybersecurity companies.
Varonis focuses on protecting enterprise data on premises and in the cloud: sensitive files and emails; confidential customer, patient and employee data; financial records; strategic and product plans; and other intellectual property.
The Varonis Data Security Platform detects insider threats and cyberattacks by analyzing data, account activity, perimeter telemetry, and user behavior; prevents and limits disaster by discovering, classifying and locking down sensitive, regulated and stale data; and efficiently sustains a secure state with automation.
With a focus on data security, Varonis serves a variety of use cases including data protection, threat detection and response, and compliance.
Varonis started operations in 2005 and, as of December 31, 2018, had approximately 6,600 customers worldwide — comprised of industry leaders in many sectors including technology, consumer, retail, financial services, healthcare, manufacturing, energy, media, and education.
Website: www.varonis.com
3:30 pm – 4:00 pm – Registration & networking
4.00 pm – 4.05pm – Welcome address
4.05 pm – 5.15pm – 3 course lunch served4.05 pm – 4.45pm – Embracing disruption in the financial services industry: A Privacy versus Security conundrum – Amanda Chan, BlackBerry
4.45 pm – 5.15pm – Demo
5.15pm – 5.45pm – Discussion
5.45 pm – 6pm – Closing remarks