Synopsis and overview of the session
As the effects of the pandemic ripple across the economy, utilities have been overwhelmed with shifts in demand whilst having to secure operations and safeguard their people. Facing many  new challenges such as disruption in supply chains, strain on workforce, evolving customer expectations and delays to projects, many are facing a wave of disruption never seen before.
However, times of change can also bring new opportunities to try new things or accelerate existing plans to adapt to the new normal. Digital Transformation has long been a catalyst to develop new business and operating models. At the same time digitalisation can open the door to new revenues and customer experiences; while driving operational efficiencies.
The question is HOW can utilities embrace digital technology and make it a core value  to deliver incremental iterative change with agility – smart solutions for the customer, employee and operations of the future! Established companies like Schneider Electric, Engie, US Gas & Electric are using new technologies, such as low-code to accelerate digital operations, create new digital experiences and build a new digital core to replace legacy systems  and stay ahead of the curve.
Focus Network, in partnership with OutSystems, will be bringing leading IT executives from across the Australian utilities sector, in a conversation as we discuss how utilities can benefit from a rapid development  platform for core transformation and digital opportunities all along the value chain.
Key takeaways:
Adopting a modern, low-code platform without overwhelming the business and taking too much risk
How to build a digital transformation velocity that is responsive to business need and external influences
How low-code is being used  to develop applications for remote operations, cost management, staff interactions, remote working, field services and more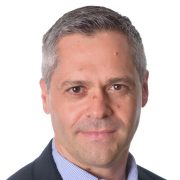 Paul Arthur, Regional Vice President, ANZ, OutSystems
Paul has spent over 20 years working with IT solutions vendors and partners across both Europe and Asia Pacific. Paul has a passion for improving the customer experience through the power of IT to drive the business value for his clients.
Paul has worked in several different industries and companies from global players to local start-ups, building businesses and teams that focus on customers needs and value drivers above all else.
Paul was employee number one at Cherwell Software APAC and most recently was General Manager at Australian start-up Data Republic.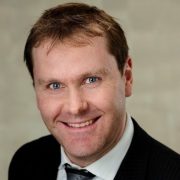 Matt Coulson, Regional Vice President, Value Consulting, OutSystems
Matt joined OutSytems in 2020; he focuses on deriving value and delivering measurable benefits from digital transformations for clients across OutSystems' largest enterprise customers.
During his 17 year professional career, Matt has:
Consistently delivered robust project outcomes, many of which have realised significant return on investment and cost reductions
Guided clients to make strategic investments which have positively disrupted their organisations and industries
Applied strong business acumen to rapidly understand each organisation's strategic imperatives, evaluate their operating environments, analyse competitive threats, connect with senior stakeholders and develop a list of readily deployable initiatives
Extensive financial analysis capabilities and comprehensive understanding of profitability drivers for a number of key industries, including government, telcos,retail, utilities and financial services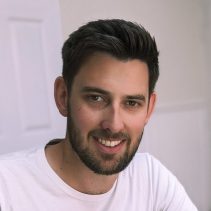 James Harrison, Solution Architect, OutSystems
Solution Architect with 10 years' experience across integration, data and application domains. Originally studying design & animation, this creative background results in a unique perspective on software architecture. Experienced in architecting value-focused, pragmatic solutions ranging from boutique apps through to multi-million dollar ecommerce programs.
About OutSystems
Thousands of customers worldwide trust OutSystems, the number one low-code platform for rapid application development.
Engineers with an obsessive attention to detail crafted every aspect of the OutSystems platform to help organizations build enterprise-grade apps and transform their business faster. OutSystems is the only solution that combines the power of low-code development with advanced mobile capabilities, enabling visual development of entire application portfolios that easily integrate with existing systems.
Named a Top Cloud Employer by Forbes four years in a row, OutSystems has offices worldwide and is currently hiring.
Website: www.outsystems.com
3:30 pm – 4:00 pm – Registration & networking
4.00 pm – 4.05pm – Welcome address
4.05 pm – 5.15pm – 3 course lunch served4.05 pm – 4.45pm – Embracing disruption in the financial services industry: A Privacy versus Security conundrum – Amanda Chan, BlackBerry
4.45 pm – 5.15pm – Demo
5.15pm – 5.45pm – Discussion
5.45 pm – 6pm – Closing remarks