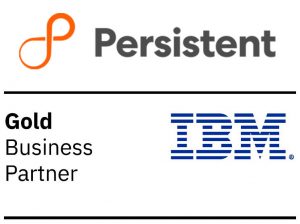 Date: Thursday, 2nd September 2021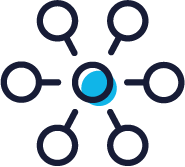 Synopsis and overview of the session
The COVID-19 pandemic altered consumer behavior in important ways that will remain long after local restrictions are lifted permanently:
Consumers quickly became comfortable ordering nearly everything online, from groceries to furniture.
A change in consumer behavior has posed banking and financial services industry (BFSI) industry leaders with the question: do we really need all those branches?
Shopper traffic and consumer purchasing dropped significantly as many retailers closed doors which impacted the global supply chain for the manufacturing industry.
Unfortunately, many businesses are paying a heavy price for not being prepared or not proceeding quickly enough with their ecommerce plans. This includes a failure to invest in a Product Information Management system as the foundation for your ecommerce strategy that can help you efficiently collect, organize and enrich critical product data.
The good news is, there are solutions that can help you manage your product data and accelerate your ecommerce transformation. This includes creating a single, centralized product information repository that all relevant stakeholders and departments in an enterprise have access to and can integrate seamlessly with downstream systems.
Focus Network, in partnership with Persistent Systems and IBM will be bringing leading IT executives together to discuss their product data strategies. The session will help leaders understand how to:
Craft cutting-edge online business experiences
Offer instant decisions and hyper-personalized customer experience
Adopt to newer technological changes such as cloud-based services for Master Data Management
Digitize and connect all departments for a single source of data truth
Use data to provide deeply personalized CX
Provide personalized offers based on deep customer insights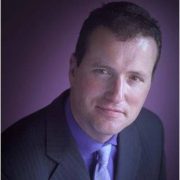 Ross Davis, Analytics Lab Services Lead for Asia Pacific, IBM
Ross Davis is the Asia Pacific lead for IBM's Cognitive Cloud Expert Labs (CCEL) practice.  In this role, Ross provides technical leadership and direction to information governance, architecture and analytic exploitation.  Initiatives include ..
Master Data Management and Data Governance for operational (real-time) services, and analytic integration with analytic scoring applications and predictive machine-learning models
Analytics on large-scale Data Lake and other Big Data platforms, and integrating with Machine Learning (AI) models where appropriate
Model Driven Development using Industry Frameworks from IBM Software Group, integrated with other industry-standard taxonomies, ontologies, function models, process models and service design models – primarily in the Financial Services and Government sectors
He undertakes solution design studies to define user requirements, business processes, use case analysis, component architecture, enterprise data models and ongoing data management requirements.  He has a wide and varied experience in Hybrid Data Management technologies, data governance strategies,  and managing complex analytic workloads in the Finance, Manufacturing, Retail and Government sectors.
Ross has also sat on a number of expert-panels for CDO and CDAO conferences across Asia Pacific.
Specific to todays agenda, Ross has either managed, architected or advised over 30 implementations of Master Data Management of Assets, Parties, Products, Services, Locations and Contracts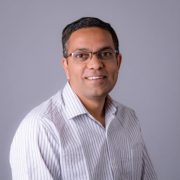 Anup Gandhi, Practice Head – PIM/MDM/Data Governance, Persistent Systems
Anup is the Practice Head – PIM/MDM/Data Governance at Persistent Systems. Anup is responsible for the pre-sales and delivery of all the PIM/MDM/DG engagements, coming up with vertical specific PIM/MDM solutions and driving the partnership with IBM and other vendors in this space. He has overall 20 years of product development experience out of which last 5 years have been in the PIM/MDM space.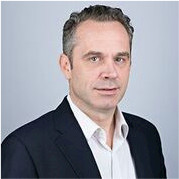 Andrew Milroy, Founder, Veqtor8
Andrew Milroy is the founder of Veqtor8, a digital risk advisory firm, based in Singapore. His work involves empowering organisations to manage risk more effectively.
He is a well-known technology thought leader and speaker in the APAC region. Since moving to Singapore in 2011, he has held regional leadership roles with Frost & Sullivan, IDC, Nelson-Hall and Ovum (now Omdia). These roles have also given him the opportunity to live and work in the United States, the United Kingdom and Australia.
He has been providing advisory services relating to cybersecurity for over 20 years. In his 10 years at Frost & Sullivan, Andrew grew the technology business into one of APAC's leading sources of cybersecurity research and consulting services. Andrew works closely with leading buyers and vendors of cybersecurity products and services. Andrew is frequently invited to speak, chair and moderate at major technology events. He is also widely quoted in the press and often appears on broadcast media, including BBC, CNBC, Bloomberg and Channel News Asia.
About Persistant
Persistent Systems is a global solutions company delivering digital business acceleration, enterprise modernization, and digital product engineering.
Website: www.persistent.com
About IBM
At IBM, work is more than a job – it's a calling: To build. To design. To code. To consult. To think along with clients and sell. To make markets. To invent. To collaborate. Not just to do something better, but to attempt things you've never thought possible. To lead in this new era of technology and solve some of the world's most challenging problems.
IBM is a leading cloud platform and cognitive solutions company. Restlessly reinventing since 1911, we are the largest technology and consulting employer in the world, with more than 350,000 employees serving clients in 170 countries. With Watson, the AI platform for business, powered by data, we are building industry-based solutions to real-world problems. For more than seven decades, IBM Research has defined the future of information technology with more than 3,000 researchers in 12 labs located across six continents. For more information, visit www.ibm.com.
Website: www.ibm.com
3:30 pm – 4:00 pm – Registration & networking
4.00 pm – 4.05pm – Welcome address
4.05 pm – 5.15pm – 3 course lunch served4.05 pm – 4.45pm – Embracing disruption in the financial services industry: A Privacy versus Security conundrum – Amanda Chan, BlackBerry
4.45 pm – 5.15pm – Demo
5.15pm – 5.45pm – Discussion
5.45 pm – 6pm – Closing remarks