Synopsis and overview of the session
The effect of today's unprecedented circumstances healthcare delivery has been and continues to be very significant. The lockdown has shown how systems can be overwhelmed and temporarily coping is not the solution. This is a pivotal time for the digitisation of processes and systems in healthcare, putting an emphasis on initiatives that may have been previously deprioritised for various reasons. Also, it's time to re-examine traditional approaches to digitisation; build, buy or both? Further, how can organisations that have ramped up technology adoption keep the momentum going?
Focus Network, in partnership with OutSystems, invite IT Leaders to a round table with Shayne Hunter – Deputy Director-General, Ministry of Health and David Norman – General Manager, Optimation New Zealand as we discuss the rapid adoption of technology in the healthcare during the COVID crisis, what we learned, and how can we continue the pace of adoption and delivery.
Key takeaways:
Learnings from COVID crisis in terms of technology adoption to improve business outcomes
How can healthcare organisations maintain the pace of technology adoption achieved during the crisis?
What does the ecosystem look like in the future for the health sector?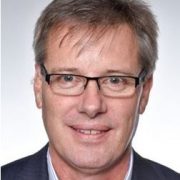 Shayne Hunter – Deputy Director-General, Ministry of Health
Shayne Hunter joined the Ministry of Health in March 2019 as the Deputy Director-General, Data and Digital.
Shayne has spent the last 19 years in the health and disability sector where he developed a strong passion for information and technology enabled improvements for the system and for the health outcomes for individuals and our population.
His previous role was as the Chief Information Officer (CIO) for Capital & Coast, Hutt Valley and Wairarapa DHBs where he was a member of the ELT for each district health board. He was also previously the chair of the Central Region DHB's CIO group and the Chair of the Health Sector National IS Leaders Forum. Prior to his role as CIO, he was based at the Ministry and led a number of national initiatives in the area of medicines management.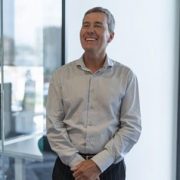 David Norman – General Manager, Optimation New Zealand
With over 30 years of experience in the ICT industry, David is General Manager, Optimation New Zealand. He is experienced in leading large cross-functional teams to deliver excellent outcomes for customers from innovating through to operate.
David has a Bachelor's Degree in engineering and has extensive experience in technical, sales, delivery and leadership roles spanning multiple industries from both Private Sector and Government.  He has successfully led the delivery of a number of significant infrastructure, outsource and application projects. David is passionate about leveraging the power of technology, teams and innovation to help solve customers' business problems.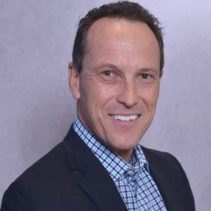 Steve Oliff, Country Manager – New Zealand, OutSystems
Steve brings 36 years of experience in software and systems sales, consulting, delivery management and development both in the US and Australia / New Zealand. Steve has worked with clients across most industries and has deep experience in 'consultative sales' of technology solutions.
About OutSystems
OutSystems was founded in Portugal in 2001 with the mission to give every organization the power to innovate through software. The OutSystems application platform's high productivity, connected, and AI assisted tools help developers rapidly build and deploy a full range of applications anywhere the organization requires. With more than 350,000 community members, 1,200 employees, 300 partners, and thousands of active customers in over 60 countries and across 22 industries, OutSystems has achieved tremendous global scale while helping organizations change the way they develop applications. Visit us at www.outsystems.com or follow us on Twitter @OutSystems or LinkedIn at https://www.linkedin.com/company/outsystems.
3:30 pm – 4:00 pm – Registration & networking
4.00 pm – 4.05pm – Welcome address
4.05 pm – 5.15pm – 3 course lunch served4.05 pm – 4.45pm – Embracing disruption in the financial services industry: A Privacy versus Security conundrum – Amanda Chan, BlackBerry
4.45 pm – 5.15pm – Demo
5.15pm – 5.45pm – Discussion
5.45 pm – 6pm – Closing remarks