Date: Thursday, 8th September 2022
Time: 8:00am – 10:30am (AWST)
Synopsis and overview of the session
Organisations across all sectors are keen to reduce their corporate footprint on greenhouse gas emissions and lesser-publicised issues. They are also keen to outline the action they're taking and the results they achieve. As businesses advance their environmental, social and governance (ESG) approach from compliance-led reporting to strategic integration, reporting on the impact of your ESG strategy becomes essential.
The breadth of issues under the ESG umbrella can make it challenging to decide what to prioritise; and that is where an ESG materiality assessment can be invaluable in refining your strategy to give it the laser focus it needs. Equally, ESG due diligence is a term we increasingly hear when companies make investment and strategic decisions.
Focus Network in partnership with Diligent invite you to join this upcoming private breakfast where we will delve deeper into:
The dilemma's and trade-offs involved in better understanding the E,S and G components

How companies can think about and integrate them into their planning processes.

How North America and Europe are handling ESG, we will look closer to home on where Australia is heavily focused, including on the national security implications of energy supply chains, which is another aspect of the trade-offs ESG will have to address.

What does ESG due diligence really mean — and what should organisations be doing to ensure their due diligence is on point when it comes to ESG?
Patrick Gibbons, Partner at Orizontas representing Diligent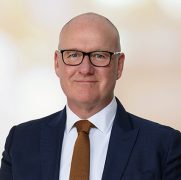 Patrick is a former diplomat, policy advisor and business consultant with specialist expertise in climate change, energy, resources, environmental, investment and public policy issues. He understands the connections between these real-world commercial issues and politics.
For almost 20 years he has been at the forefront of Australian climate policy development, advising both sides of politics as a senior member of staff in Federal and State ministerial offices, working for major international energy and resource firms, and the financial sector.
He helped establish key parts of Australia's current climate policy framework including the Emissions Reduction Fund and Safeguards mechanism. Patrick commenced his career in the Department of Foreign Affairs and Trade and represented Australia in the Middle East and at international climate change negotiations. He has an MBA in Energy Finance from the University of Texas at Austin, a MA International Relations and Bachelor of Economics (Hons) from Monash University.
Susan Forrester, Non-Executive Director, Diligent Institute, Diligent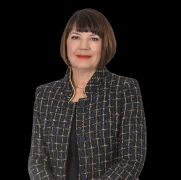 For more than 30 years, Susan has been privileged to work with corporate regulators and some of Australia's leading public and private companies as Chair, board member, chief executive officer and corporate counsel. This has included Chair and Non-executive Director roles at nine ASX-listed companies, as well as executive roles, including as CEO and HR Director, in the finance, technology, energy, property, and health industries.
Susan blends extensive board and management experience to lead companies undergoing rapid change and to ensure robust governance. Each of her current NED roles is in the technology sector and include: Advisory Board Member – Diligent Institute; Chair – Jumbo Interactive Ltd; Chair – Healthengine Ltd; Director – Data#3 Ltd; Director – Plenti Ltd.
About Diligent
Diligent created the modern governance movement. As the leading governance, risk and compliance (GRC) SaaS company, we serve 1 million users from over 25,000 customers around the globe. Our innovative platform gives leaders a connected view of governance, risk, compliance and ESG across their organization. Our world-changing idea is to empower leaders with the technology, insights and connections they need to drive greater impact and accountability – to lead with purpose. Our employees are passionate, smart, and creative people who not only want to help build the software company of the future, but who want to make the world a more sustainable, equitable and better place.
Headquartered in New York, Diligent also has offices in Washington D.C., London, Galway, Budapest, Vancouver, Bengaluru, Munich, and Sydney.
Website: www.diligent.com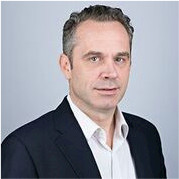 Andrew Milroy, Founder, Veqtor8
Andrew Milroy is the founder of Veqtor8, a digital risk advisory firm, based in Singapore. His work involves empowering organisations to manage risk more effectively.
He is a well-known technology thought leader and speaker in the APAC region. Since moving to Singapore in 2011, he has held regional leadership roles with Frost & Sullivan, IDC, Nelson-Hall and Ovum (now Omdia). These roles have also given him the opportunity to live and work in the United States, the United Kingdom and Australia.
He has been providing advisory services relating to cybersecurity for over 20 years. In his 10 years at Frost & Sullivan, Andrew grew the technology business into one of APAC's leading sources of cybersecurity research and consulting services. Andrew works closely with leading buyers and vendors of cybersecurity products and services. Andrew is frequently invited to speak, chair and moderate at major technology events. He is also widely quoted in the press and often appears on broadcast media, including BBC, CNBC, Bloomberg and Channel News Asia.
3:30 pm – 4:00 pm – Registration & networking
4.00 pm – 4.05pm – Welcome address
4.05 pm – 5.15pm – 3 course lunch served4.05 pm – 4.45pm – Embracing disruption in the financial services industry: A Privacy versus Security conundrum – Amanda Chan, BlackBerry
4.45 pm – 5.15pm – Demo
5.15pm – 5.45pm – Discussion
5.45 pm – 6pm – Closing remarks