Synopsis and overview of the session
Focus Network, in partnership with Bitglass, will be bringing leading IT & IT Security executives to discuss the importance of Cybersecurity in Digital Transformation initiatives. This session will cover:
Addressing and assessing current risks: How to identify which assets are more vulnerable now than they were at the beginning of 2020?
Optimising Costs: How to justify the spend that is necessary to secure the remote workforce today while preparing for tomorrow's "new normal"?
Quantifying ROI. How to balance spending at a time when the business may be contracting?
Business agility: With resource and budget constraints, how to balance the growing demands on IT from remote work while protecting sensitive data.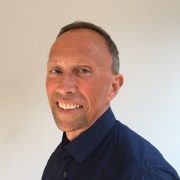 Raif Mehmet, VP of Sales, EMEA, Bitglass
Exceptional business leader who has successfully driven multimillion $ growth in both privately held and publicly quoted companies. Experienced in sales leadership and partner channels to support high growth. Extensive experience in bringing disruptive technologies to market within networking and security.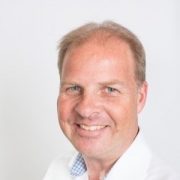 Simon Mott, Regional Sales Director, UK, Bitglass
Simon Mott is IT Sales Professional with 22 years experience selling security software, network infrastructure, managed services and cloud/Saas services – with a strong emphasis on building long term relationships at all levels to ensure and maintain a trusted partnership.
About Bitglass
Bitglass, the total data protection company, is a global cloud access security broker (CASB) and agentless mobile security company based in Silicon Valley. The company's solutions enable real-time end-to-end data protection, from the cloud to the device. Bitglass is backed by Tier 1 investors and was founded in 2013 by a team of industry veterans with a proven track record of innovation and execution.
Website: www.bitglass.com
3:30 pm – 4:00 pm – Registration & networking
4.00 pm – 4.05pm – Welcome address
4.05 pm – 5.15pm – 3 course lunch served4.05 pm – 4.45pm – Embracing disruption in the financial services industry: A Privacy versus Security conundrum – Amanda Chan, BlackBerry
4.45 pm – 5.15pm – Demo
5.15pm – 5.45pm – Discussion
5.45 pm – 6pm – Closing remarks