Synopsis and overview of the session
Taking a modern approach to security is about creating enablement and reducing friction. With employees working remotely and connecting to a variety of applications daily, it is time to think differently about how you secure the perimeter of your business.
Focus Network, in partnership with Okta will bring leading IT Security executives to shine a light in how to secure your workforce whilst creating a positive customer experience. How can you:
Modernise identity infrastructure from ground to cloud
How you can reduce complexities with integrations, updates and still scale
What the evolving threats and challenges are
Anil Panicker, Head of Solutions Engineering, OKTA Asia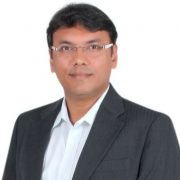 Anil has been working in the cybersecurity space for over 20 years, specializing on Applications, Identity, Databases security. He helps Customers achieve their Business Goals and elevate their Security Posture with "Identity as the Perimeter"
With Okta for  4+ years, he has been delivering critical Identity & access management solutions for its customers in ANZ, Japan and Asia markets. Passionately focused on providing great value to its customers on solutioning, best practices and consulting on best in class deliverables.
Prior to Okta he worked with Oracle Corporation for 12 years, in multiple roles including Technology Consultant in Database & Applications Security Practice.
Anil started his career as a Software Engineer, and spent multiple years in software product development.
His experience has been across various geographies ranging from Australia, Hong Kong, South Asia and SouthEast Asia, Japan, South Korea, USA and Canada. He also comes with a rich experience of working with customers (from startups to Fortune100) across various verticals such as FSI, Retail, Manufacturing, Energy, Technology, and Governments.
His current responsibility at OKTA is to grow the Asia business, leading a team of Solutions Architects to delight the customers with its Workforce and Customer Identity Solutions.
Anil lives in Sydney Australia with his family and finds time to go kayaking and road biking. He also loves traveling and being close to nature.
Karunanand Menon, Senior Sales Engineer, OKTA Asia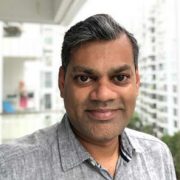 A veteran in the software industry, Karun has been working on application security and identity access management since 2002 and have worked in a range of capacities from application development to domain consultancy. His previous roles were with ForgeRock as Principal Solutions Architect, Wipro and Oracle.
He has covered geographies ranging from Middle East to Australia during his career and has worked in product principal companies and system integration companies in the IDM space. He has spoken and participated in numerous security events and presented identity management to both business audience and technical communities.
His current responsibility at OKTA is to grow the Asia business, as a Senior Sales Engineer to delight the customers with the our Workforce and Customer Identity solutions
Karun lives in Singapore with his wife, and 2 daughters, and he loves traveling and listening to all kind of music from Buddy Guy to AR Rahman to Dr Dre.
About Okta
Okta is the leading independent provider of identity for the enterprise. The Okta Identity Cloud enables organizations to both secure and manage their extended enterprise, and transform their customers' experiences. With over 5,500 pre-built integrations to applications and infrastructure providers, Okta customers can easily and securely adopt the technologies they need to fulfill their missions. Over 5,600 organizations, including 20th Century Fox, JetBlue, Nordstrom, Slack, Teach for America and Twilio, trust Okta to securely connect their people and technology.
Website: www.okta.com
Andrew Milroy, Founder, Veqtor8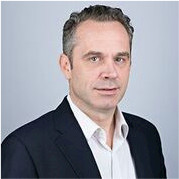 Andrew Milroy is the founder of Veqtor8, a digital risk advisory firm, based in Singapore. His work involves empowering organisations to manage risk more effectively.
He is a well-known technology thought leader and speaker in the APAC region. Since moving to Singapore in 2011, he has held regional leadership roles with Frost & Sullivan, IDC, Nelson-Hall and Ovum (now Omdia). These roles have also given him the opportunity to live and work in the United States, the United Kingdom and Australia.
He has been providing advisory services relating to cybersecurity for over 20 years. In his 10 years at Frost & Sullivan, Andrew grew the technology business into one of APAC's leading sources of cybersecurity research and consulting services. Andrew works closely with leading buyers and vendors of cybersecurity products and services. Andrew is frequently invited to speak, chair and moderate at major technology events. He is also widely quoted in the press and often appears on broadcast media, including BBC, CNBC, Bloomberg and Channel News Asia.
Christie Gifrin, Group Solutions Product Marketing Manager, Digital Experiences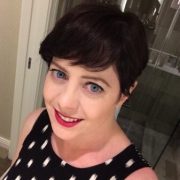 Christie works on B2B, B2C, and B2E digital experience solutions at Okta. She has over 20 years of experience in enterprise IT, with specialization in Identity and Access Management (IAM) technology, big data and analytics, and disaster recovery. Prior to joining Okta, Christie has worked at AWS, EMC, and HP, with a focus on helping customers understand how to accelerate their digitization efforts and extract business value out of technology. She is based in Vancouver, Canada.
3:30 pm – 4:00 pm – Registration & networking
4.00 pm – 4.05pm – Welcome address
4.05 pm – 5.15pm – 3 course lunch served4.05 pm – 4.45pm – Embracing disruption in the financial services industry: A Privacy versus Security conundrum – Amanda Chan, BlackBerry
4.45 pm – 5.15pm – Demo
5.15pm – 5.45pm – Discussion
5.45 pm – 6pm – Closing remarks