Synopsis and overview of the session
The high levels of online connectivity in Asia and the increase of digital growth can bring benefits for both the public and private sectors. It also expands the threat landscape and makes securing a nation's digital infrastructure more critical and difficult than ever.
The frequency and sophistication of cyber-attacks are on the rise as more adversaries take an all-of-nation approach, while organizations are expected to defend on their own. At this roundtable, CTO Michael Ehrlich will discuss how a Collective Defense approach can provide companies, sectors and even entire nations with a more effective defense against these massive, coordinated cyber-attacks.
Discuss how leveraging AI and machine learning-based behavioral analytics can give your organization the edge to detect unknown threats that signature-based tools miss, and why sharing those threats in a secure ecosystem, at network speed, creates a new approach to cybersecurity that acts as a force multiplier for everyone involved.
Focus Network, in partnership with IronNet Cybersecurity, will be bringing leading IT security executives to discuss
The global cyber threat landscape with special focus on Singapore and Malaysia
How malicious attacks can avoid detection and slip through some enterprise cyber defense technologies and systems
How organizations can stop the most sophisticated cyber threats with an advanced NDR platform
What does collaboration mean for Southeast Asian nations
How can governments, businesses across industries come together to share behaviors and insights into cyber attacks in the ecosystem
What each organization can do/contribute to keep the whole ecosystem cyber secure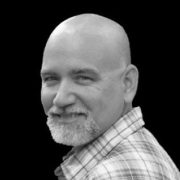 Michael Ehrlich, Chief Technology Officer, IronNet Cybersecurity
Dr. Michael Ehrlich is the Chief Technology Officer at IronNet Cybersecurity. He brings over 20 years of experience to IronNet in offensive and defensive cybersecurity operations, cybersecurity-related public policy, and engineering design and integration. His cybersecurity expertise is grounded in 10 years of service at the National Security Agency, spanning engineering development, operations, and leadership positions.
Prior to joining IronNet, Michael led technology development efforts at Blackbird Technologies (acquired by Raytheon) where he was responsible for delivering unique cyber tools to Intelligence Community customers. He also spent time as a member of the research faculty at Johns Hopkins University and with Martin Marietta (now Lockheed-Martin).
Michael holds Bachelors, Masters, and Doctoral engineering degrees from Johns Hopkins University.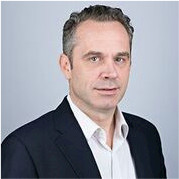 Andrew Milroy, Founder, Veqtor8
Andrew Milroy is the founder of Veqtor8, a digital risk advisory firm, based in Singapore. His work involves empowering organisations to manage risk more effectively.
He is a well-known technology thought leader and speaker in the APAC region. Since moving to Singapore in 2011, he has held regional leadership roles with Frost & Sullivan, IDC, Nelson-Hall and Ovum (now Omdia). These roles have also given him the opportunity to live and work in the United States, the United Kingdom and Australia.
He has been providing advisory services relating to cybersecurity for over 20 years. In his 10 years at Frost & Sullivan, Andrew grew the technology business into one of APAC's leading sources of cybersecurity research and consulting services. Andrew works closely with leading buyers and vendors of cybersecurity products and services. Andrew is frequently invited to speak, chair and moderate at major technology events. He is also widely quoted in the press and often appears on broadcast media, including BBC, CNBC, Bloomberg and Channel News Asia.
About IronNet Cybersecurity
IronNet's mission is to deliver the power of collective cybersecurity to defend companies, sectors, and nations. The team consists of expert offensive and defensive cybersecurity operators with unmatched experience defending commercial and government networks against advanced threats.
Website: www.ironnet.com
3:30 pm – 4:00 pm – Registration & networking
4.00 pm – 4.05pm – Welcome address
4.05 pm – 5.15pm – 3 course lunch served4.05 pm – 4.45pm – Embracing disruption in the financial services industry: A Privacy versus Security conundrum – Amanda Chan, BlackBerry
4.45 pm – 5.15pm – Demo
5.15pm – 5.45pm – Discussion
5.45 pm – 6pm – Closing remarks