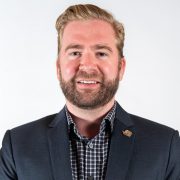 Simon Hickson, Regional Manager – ANZ, BeyondTrust
Simon Hickson started his career as team leader at Radar Group. In the fifteen years since then, he acquired in-depth experience in IT and IT security, having taken the lead in managing key accounts at Arrow ECS ANZ. After joining BeyondTrust in 2017, he took over the regional managerial role, representing the company in Australia and New Zealand, and working closely with customers to help them improve their IT security posture and operational resilience.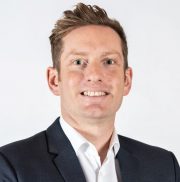 Scott Hesford, Regional Security Consultant, BeyondTrust
Scott Hesford has over a decade of experience in IT security. Before joining BeyondTrust in 2019, he worked as Principal Consultant for CA Technologies and other large enterprises in Australia and New Zealand. A trusted cyber security advisor to enterprise customers, his experience spans across several industries such as banking, insurance, energy and utilities, in addition to state and federal governments. At BeyondTrust, Mr Hesford is an essential contributor in the regional security engineering department, helping enterprises and government agencies improve their security posture against internal and external threats.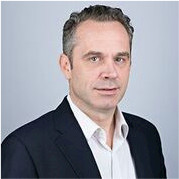 Andrew Milroy, Founder, Veqtor8
Andrew Milroy is the founder of Veqtor8, a digital risk advisory firm, based in Singapore. His work involves empowering organisations to manage risk more effectively.
He is a well-known technology thought leader and speaker in the APAC region. Since moving to Singapore in 2011, he has held regional leadership roles with Frost & Sullivan, IDC, Nelson-Hall and Ovum (now Omdia). These roles have also given him the opportunity to live and work in the United States, the United Kingdom and Australia.
He has been providing advisory services relating to cybersecurity for over 20 years. In his 10 years at Frost & Sullivan, Andrew grew the technology business into one of APAC's leading sources of cybersecurity research and consulting services. Andrew works closely with leading buyers and vendors of cybersecurity products and services. Andrew is frequently invited to speak, chair and moderate at major technology events. He is also widely quoted in the press and often appears on broadcast media, including BBC, CNBC, Bloomberg and Channel News Asia.
Synopsis and overview of the session
In this COVID-19 Era, we've all witnessed firsthand the damage a spark of misleading information can cause.  The same happens in cyber security. The line between myth and fact becomes blurry – and many IT security professionals choose to believe a myth because it's perceived as being "less disruptive". And that in itself is also a myth.
Focus Network, in partnership with BeyondTrust, will be bringing leading IT Security executives to put six popular beliefs about Privileged Access Management (PAM) under the microscope and debate whether they are fact or fiction.
Join this interactive session to share your views and learn actionable takeaways to develop a more secure, folklore-free cyber security strategy.
Busting Six Myths of PAM:
Myth #1: The Zero Trust Model Is Easily Achievable
Myth #2: To Enable PAM You Must Move To Shared Accounts
Myth #3: PAM Is Only About Managing Privileged Accounts
Myth #4: Removing Local Admin Rights Is Too Challenging To Implement
Myth #5: Vendor Access Can Be Secured Using VPN
Myth #6: PAM Is A Hindrance To Productivity
So, what's your take on these myths? Fact or fiction?
About BeyondTrust
BeyondTrust is the worldwide leader in Privileged Access Management, offering the most seamless approach to preventing data breaches related to stolen credentials, misused privileges, and compromised remote access.
Our extensible platform empowers organizations to easily scale privilege security as threats evolve across endpoint, server, cloud, DevOps, and network device environments. BeyondTrust unifies the industry's broadest set of privileged access capabilities with centralized management, reporting, and analytics, enabling leaders to take decisive and informed actions to defeat attackers. Our holistic platform stands out for its flexible design that simplifies integrations, enhances user productivity, and maximizes IT and security investments.
BeyondTrust gives organizations the visibility and control they need to reduce risk, achieve compliance objectives, and boost operational performance. We are trusted by 20,000 customers, including half of the Fortune 100, and a global partner network. Learn more at www.beyondtrust.com.
Website: www.beyondtrust.com
3:30 pm – 4:00 pm – Registration & networking
4.00 pm – 4.05pm – Welcome address
4.05 pm – 5.15pm – 3 course lunch served4.05 pm – 4.45pm – Embracing disruption in the financial services industry: A Privacy versus Security conundrum – Amanda Chan, BlackBerry
4.45 pm – 5.15pm – Demo
5.15pm – 5.45pm – Discussion
5.45 pm – 6pm – Closing remarks