Synopsis and overview of the session
IT leaders in the Financial Services Industry must find ways to accelerate digital transformation and application development cycles to stay competitive. Application development and testing cycles are too often bottlenecked by complex processes used to manage and deliver test data.
In fact, recent estimates suggest that test data delivery for Fortune 500 companies is best measured in days or weeks, instead of minutes or hours. Best-in-class IT departments, though, are discovering new ways to overcome these inefficiencies. If organisations can achieve this, it eliminates one of the biggest bottlenecks enabling them to quickly build or update software for trading, risk management, mobile banking apps, analytics and more.
Focus Network, in partnership with Delphix, will be bringing leading IT executives from financial services organsiations in a live discussion that will dive into these issues and the answers around how they can accelerate their digital transformation and gain a competitive edge through data delivery.
Alex Hesterberg, Chief Strategy Officer, Delphix
Bringing 20 years of experience in the technology industry, Alex leads the Delphix customer success team and works with all business units to deliver on a customer-centric strategy. Over the course of his career, Alex has been responsible for scaling professional services, technical support, sales/pre-sales, channel, and customer success organizations at rapidly growing technology companies. Prior to Delphix, Alex held executive and go-to-market leadership roles at Turbonomic, Pure Storage, Riverbed Technology, and Symantec during their years of hyper-growth. Alex holds a BA from Georgetown University and resides in the Boston area.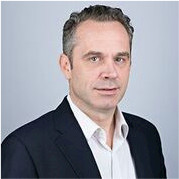 Andrew Milroy, Founder, Veqtor8
Andrew Milroy is the founder of Veqtor8, a digital risk advisory firm, based in Singapore. His work involves empowering organisations to manage risk more effectively.
He is a well-known technology thought leader and speaker in the APAC region. Since moving to Singapore in 2011, he has held regional leadership roles with Frost & Sullivan, IDC, Nelson-Hall and Ovum (now Omdia). These roles have also given him the opportunity to live and work in the United States, the United Kingdom and Australia.
He has been providing advisory services relating to cybersecurity for over 20 years. In his 10 years at Frost & Sullivan, Andrew grew the technology business into one of APAC's leading sources of cybersecurity research and consulting services. Andrew works closely with leading buyers and vendors of cybersecurity products and services. Andrew is frequently invited to speak, chair and moderate at major technology events. He is also widely quoted in the press and often appears on broadcast media, including BBC, CNBC, Bloomberg and Channel News Asia.
About Delphix
Delphix is the industry leader for DevOps test data management.
Businesses need to transform application delivery but struggle to balance speed with data security and compliance. Our DevOps Data Platform automates data security, while rapidly deploying test data to accelerate application releases. With Delphix, customers modernize applications, adopt multi-cloud, achieve CI/CD, and recover from downtime events such as ransomware up to 2x faster.
Leading companies, including Choice Hotels, Banco Carrefour, and Fannie Mae, use Delphix to accelerate digital transformation and enable zero trust data management.
Website: www.delphix.com
3:30 pm – 4:00 pm – Registration & networking
4.00 pm – 4.05pm – Welcome address
4.05 pm – 5.15pm – 3 course lunch served4.05 pm – 4.45pm – Embracing disruption in the financial services industry: A Privacy versus Security conundrum – Amanda Chan, BlackBerry
4.45 pm – 5.15pm – Demo
5.15pm – 5.45pm – Discussion
5.45 pm – 6pm – Closing remarks