Date: Thursday, 20th April 2023
Time: 12.00pm – 2.30pm (SGT)
Location
Fairmont Singapore & Swissôtel The Stamford – Indiana Room
2 Stamford Road,
Singapore 178882
Website: Click here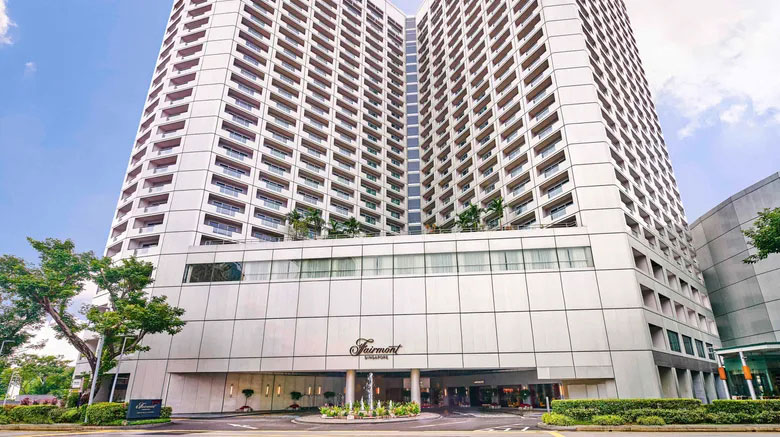 Synopsis and overview of the session
Persuading your CMO to give you more money is not an easy task. Especially in ASEAN, where the ROI we bring is often, if not always, compared to other regions with much higher density and less go-to-market complexity.
Over this lunch we will discuss the top 5 tactics that successful Heads of Marketing use to help them in the journey to convince their CMO to grant them with more than their "fair share" of the budget.
Focus Network invites you to join an elite group of B2B Marketing leaders from within the technology space in Singapore to network, share ideas and openly discuss:
Finding the right timing for the "budget talk"
Ways to ensure you're ready to present your case forward
Ways of building your personal village to support you
Don't die on the beach – road-blocking mistakes most people make
So you got the budget. What's next?
Liz Drysdale, Marketing Director APJ, Sentinel One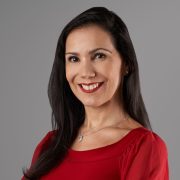 Liz Drysdale is a dynamic marketing executive, with over 22 years' experience in delivering integrated campaigns, recognised for innovative strategies that drive client acquisition, retention, growth and advocacy. With extensive experience in strategy development and end-to-end project management, she has executed successful marketing plans across Asia Pacific, which included digital, social media, account based marketing, print/online/radio/transit advertising, content marketing, PR and events (live and online). She is a passionate director and a consultative leader, with experience in leading small to medium size teams from various disciplines, backgrounds and locations, to ensure project goals are met, and the team is proud to achieve them. One of her core strengths is translating a company's USPs into campaigns that resonate with the target audience and generate measurable ROI. For her, marketing starts with the "who", not the "what". The marketing engine is a critical path in the overall sales process.
Liz Drysdale is also a published novelist, who has written several award-winning books under the alias Liz D Marx and others.
Tyron McGurgan, CEO and Founder, Focus Network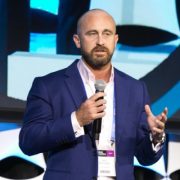 Tyron McGurgan is an accomplished entrepreneur, media specialist, and events professional with over 17 years of experience in the industry. He is best known as the CEO and Founder of Focus Network, a leading research and advisory events company, that provides innovative, localised insights and research platforms for senior executives and teams across APAC and the USA.
Born and raised in Sydney Australia, Tyron completed his education in Australia before embarking on his professional journey in the events and media space. He started his career working in print media, gaining invaluable experience in sales, marketing and management.
In 2012, Tyron founded Focus Network with the aim of providing businesses with a more effective and efficient way to connect and engage with executives, while the content curation and insights presented to their audiences was driven directly by the research and data they had captured. He recognized the potential of data in transforming the events industry, and set out to create a company that would leverage the latest tools and platforms to deliver high-quality, engaging events that would ultimately help businesses achieve their goals.
Under Tyron's leadership, Focus Network has grown from an events company into a Research and Advisory business that works with some of the world's leading brands and organisations. The company has a reputation for delivering innovative, high-quality events that incorporate the latest research and localised insights derived directly from it's analysts.
In addition to his work with Focus Network, Tyron is also a respected thought leader and influencer in the events industry. He is a regular speaker at industry conferences and events, where he shares his insights and experiences on topics such as event technology, event marketing, and future trends.
Throughout his career, Tyron has demonstrated a strong commitment to innovation, excellence, and customer satisfaction. He has built a reputation as a leader who is not afraid to challenge the status quo and take risks to achieve his goals. His vision and dedication have been instrumental in the success of Focus Network, and he continues to inspire and motivate his team to reach new heights.
In his free time, Tyron can usually be found on the Golf Course, or spending time with his growing family.
About Focus Network
We at Focus Network like to be known as much more than just an events company; we class ourselves as a data-driven information hub for senior-level executives to leverage their learnings from, while at the same time assisting businesses in connecting with the most relevant technology partners to frame new relationships.
Since opening the doors in 2012 we have hosted over 100 C-level strategic summit platforms across multiple verticals for senior decision-makers, facilitated over 50,000 face to face business meetings with technology leaders, interviewed over 15,000 c-level executives, created over 60 bespoke private events for clients and helped formulate and execute over 300 private lunches and dinners across Asia Pacific and North America.
An events company helping BUSINESSES TO CONNECT, INFLUENCE AND ENGAGE WITH SENIOR DECISION MAKERS
Website: www.focusnetwork.co
3:30 pm – 4:00 pm – Registration & networking
4.00 pm – 4.05pm – Welcome address
4.05 pm – 5.15pm – 3 course lunch served4.05 pm – 4.45pm – Embracing disruption in the financial services industry: A Privacy versus Security conundrum – Amanda Chan, BlackBerry
4.45 pm – 5.15pm – Demo
5.15pm – 5.45pm – Discussion
5.45 pm – 6pm – Closing remarks