Date: Friday, 13th May 2022
Time: 12.00pm – 2.30pm (AEST)
Synopsis and overview of the session
For companies to grow quickly but sustainably, it's inherent that they balance risk and reward in every strategic decision they make. The board of directors should take an active role in setting a framework for evaluating and managing risk, but too often, a long-term view of risk management gets deprioritized to address immediate needs. An EY survey reveals that 84% of boards do not believe their organisations have a highly effective risk management strategy.
Focus Network, in partnership with Diligent, will bring executives together to discuss:
The link between corporate purpose and risk

How IRM helps boards provide actionable risk oversight

How mapping your ESG policy against key risks, allows the board to assist your organisation in navigating evolving threats while remaining committed to meeting corporate goals

Adopting technology that provides an integrated view of an organisations risk, boards will get a better insight into Key Risk Indicators (KRIs)
Lisa Edwards, President & Chief Operating Officer, Diligent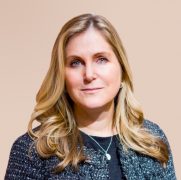 Lisa Edwards is President and Chief Operating Officer of Diligent Corporation, the leader in modern governance providing SaaS solutions across governance, risk, compliance and ESG with more than $500 million in revenue and a $7 billion company valuation. Lisa assumed the role in September 2020 and is responsible for commercial growth and performance, including global sales, marketing, customer success, and 24/7/365 worldwide support.
Lisa previously served as EVP of Strategic Business Operations at Salesforce after running Global Corporate Services (GCS) and serving as CPO. Prior to Salesforce, Lisa led global strategic partnerships for Visa, Inc. as SVP/Head of Global Strategic Alliances and Global IP Strategy and earlier served in an operations role as Head of Global Corporate Services. Earlier in her career, Lisa served as CEO of KnowledgeX, a database startup which she led in a sale to IBM and co-founded Valubond, an online fixed income exchange and subscription service, and served as President, COO, and head of the ATS (Alternative Trading System) prior to its acquisition by Knight Capital.
Lisa serves on the Board of Directors of Colgate-Palmolive. She holds a MBA from Harvard Business School and a BA from Stanford University. She lives in the San Francisco Bay Area with her family.
About Diligent
Diligent created the modern governance movement. As the leading governance, risk and compliance (GRC) SaaS company, we serve 1 million users from over 25,000 customers around the globe. Our innovative platform gives leaders a connected view of governance, risk, compliance and ESG across their organization. Our world-changing idea is to empower leaders with the technology, insights and connections they need to drive greater impact and accountability – to lead with purpose. Our employees are passionate, smart, and creative people who not only want to help build the software company of the future, but who want to make the world a more sustainable, equitable and better place.
Headquartered in New York, Diligent also has offices in Washington D.C., London, Galway, Budapest, Vancouver, Bengaluru, Munich, and Sydney.
Website: www.diligent.com
Andrew Milroy, Founder, Veqtor8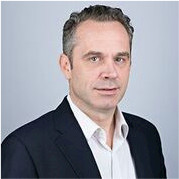 Andrew Milroy is the founder of Veqtor8, a digital risk advisory firm, based in Singapore. His work involves empowering organisations to manage risk more effectively.
He is a well-known technology thought leader and speaker in the APAC region. Since moving to Singapore in 2011, he has held regional leadership roles with Frost & Sullivan, IDC, Nelson-Hall and Ovum (now Omdia). These roles have also given him the opportunity to live and work in the United States, the United Kingdom and Australia.
He has been providing advisory services relating to cybersecurity for over 20 years. In his 10 years at Frost & Sullivan, Andrew grew the technology business into one of APAC's leading sources of cybersecurity research and consulting services. Andrew works closely with leading buyers and vendors of cybersecurity products and services. Andrew is frequently invited to speak, chair and moderate at major technology events. He is also widely quoted in the press and often appears on broadcast media, including BBC, CNBC, Bloomberg and Channel News Asia.
3:30 pm – 4:00 pm – Registration & networking
4.00 pm – 4.05pm – Welcome address
4.05 pm – 5.15pm – 3 course lunch served4.05 pm – 4.45pm – Embracing disruption in the financial services industry: A Privacy versus Security conundrum – Amanda Chan, BlackBerry
4.45 pm – 5.15pm – Demo
5.15pm – 5.45pm – Discussion
5.45 pm – 6pm – Closing remarks