Date: Tuesday, 21st June 2022
Time: 12pm – 2.30pm (AEST)
Synopsis and overview of the session
As ESG (environmental, social and governance) concerns move higher on the board's priority list, ESG metrics simultaneously become more critical. With ESG one of the identified most significant business risks in 2022, measuring and reporting on your ESG performance is becoming non-negotiable for organisations wanting to evidence their credentials around integrity, sustainability and compliance.
Metrics focusing on the "G" in ESG can be the hardest to pin down. Governance broadly focuses on key issues including structure and oversight, codes and values, transparency and reporting and cyber risks and systems.
Focus Network, in partnership with Diligent, will bring executives together to discuss:
The metrics to quantify performance as it relates to the G in ESG
How the board oversees governance
Does your organisation have clear value and purpose?
What reporting do you produce on ESG?
How often do you audit your ESG practices?
Dan Zitting, Chief Product and Strategy Officer, Diligent Corporation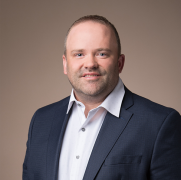 Dan Zitting is the chief product and strategy officer at Diligent Corporation, the leader in modern governance providing SaaS solutions across governance, risk, compliance and ESG, with more than $500 million in revenue and a $7 billion company valuation. In his role, Dan is responsible for all aspects of product strategy including product management, market strategy and user experience.
With more than 18 years' experience in the technology industry, Dan has garnered extensive knowledge in enterprise software, entrepreneurship and growth, and corporate risk management and compliance.
Dan joined Diligent in 2021 following the acquisition of Galvanize where he was the CEO. Before Galvanize, Dan founded SaaS platform and New York City tech start-up Workpapers.com, the first enterprise cloud software for audit and compliance management.
Peter Deans, Former CRO, Bank of Queensland and Bankwest, Founder of 52 Risks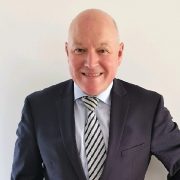 Peter has over 33 years banking & finance, strategy and risk management experience.
His specialties include: Strategic and Risk Management Planning, Board Risk Management Governance and Frameworks, Climate Change Risk, ESG Strategy Development, Cyber Security & Resilience, Change Management; Client Engagement, Strategies and Training.
About Diligent
Diligent created the modern governance movement. As the leading governance, risk and compliance (GRC) SaaS company, we serve 1 million users from over 25,000 customers around the globe. Our innovative platform gives leaders a connected view of governance, risk, compliance and ESG across their organization. Our world-changing idea is to empower leaders with the technology, insights and connections they need to drive greater impact and accountability – to lead with purpose. Our employees are passionate, smart, and creative people who not only want to help build the software company of the future, but who want to make the world a more sustainable, equitable and better place.
Headquartered in New York, Diligent also has offices in Washington D.C., London, Galway, Budapest, Vancouver, Bengaluru, Munich, and Sydney.
Website: www.diligent.com
3:30 pm – 4:00 pm – Registration & networking
4.00 pm – 4.05pm – Welcome address
4.05 pm – 5.15pm – 3 course lunch served4.05 pm – 4.45pm – Embracing disruption in the financial services industry: A Privacy versus Security conundrum – Amanda Chan, BlackBerry
4.45 pm – 5.15pm – Demo
5.15pm – 5.45pm – Discussion
5.45 pm – 6pm – Closing remarks