Synopsis and overview of the session
In the cybersecurity landscape, new phishing variations are emerging daily to evade security perimeters, and they can remain undetected for months. Security teams spend up to 80% of their time analyzing 25% of phishing threats leaving a significant portion of emails unassessed, driving up operational costs, and exposing companies to new risks. On the other hand, many organizations may not have the budget, expertise, or task force required to monitor evolving threat tactics designed to exploit human errors, vulnerabilities on legacy systems, and out-dated workflows.
How can organizations reduce dwell time and stop a phishing attack in minutes with limited resources?
Focus Network, in partnership with Cofense, will bring leading IT Security professionals across different industries to share the insights and strategies on strengthening the cybersecurity posture in 2021. The topics for discussion include:
The latest phishing trends and tactics evading SEGs delivering credential phish and malware to users
Finding cybersecurity talent – the domino effect of COVID on the industry's talent pool
Catching a phish in murky waters – gain visibility to unknown phishing threats
Frameworks to reduce the burden on SOC teams through automated quarantine and response workflows
Capex vs. Opex: The secret of success through both models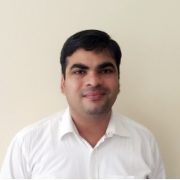 Jitendera Sarda, Practice Manager – Professional Services, Cofense
Senior Client Engagement Manager, part of the International Professional Services team at PhishMe, based in Singapore. I have extensive international experience, obtained in over 16 years of experience with IT Risk and Information Security, where I had worked for top Security product companies (Computer Associated, Symantec & Intel Security (McAfee)) with the background in malware Incident Response management, managing security operations and administration of Antivirus, Antispam & Antifraud solutions for enterprise clients.
Master's degree in Computer Applications (MCA) from University of Madras.
I had also obtained a number of technology and security certifications to include:
Certified Computer Hacking Forensic Investigator (CHFI)
Certified Novell Administrator (CNA)
Cisco Certified Network Associate (CCNA)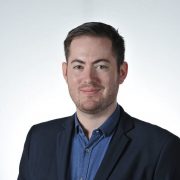 Ryan Jones, Director Asia Pacific, Cofense
Ryan Jones is a phishing defence leader at Cofense who works with Enterprise and Government across Asia Pacific to solve the challenge organisations face with post-gateway Phishing Detection and Response (PDR).
Ryan believes that the best defence against malicious emails is the combination of people and technology. By adding a human layer of intuition and context, it increases the detection of malicious emails in a way that technology alone cannot replicate or recognise.
Ryan has 15 years of experience working in Cyber Security and technology. Prior to joining Cofense he held senior technical roles at Check Point and Mimecast where he implemented cyber defence strategies to protect against a wide range of malicious attack vectors for some of APAC's largest organisations.
About Cofense®
Cofense® is the leading provider of phishing detection and response solutions. Designed for enterprise organizations, the Cofense Phishing Detection and Response (PDR) platform leverages a global network of over 25 million people actively reporting suspected phish, combined with advanced automation to stop phishing attacks faster and stay ahead of breaches. When deploying the full suite of Cofense solutions, organizations can educate employees on how to identify and report phish, detect phish in their environment and respond quickly to remediate threats. With seamless integration into most major TIPs, SIEMs, and SOARs, Cofense solutions easily align with existing security ecosystems. Across a broad set of Global 1000 enterprise customers, including defense, energy, financial services, healthcare and manufacturing sectors, Cofense understands how to improve security, aid incident response and reduce the risk of compromise.
Website: www.cofense.com
3:30 pm – 4:00 pm – Registration & networking
4.00 pm – 4.05pm – Welcome address
4.05 pm – 5.15pm – 3 course lunch served4.05 pm – 4.45pm – Embracing disruption in the financial services industry: A Privacy versus Security conundrum – Amanda Chan, BlackBerry
4.45 pm – 5.15pm – Demo
5.15pm – 5.45pm – Discussion
5.45 pm – 6pm – Closing remarks