Gary Saw, Sales Director, Asia at Snow Software, delivered a roundtable discussion on "How to ensure CIO's relevance and effectiveness in 2020"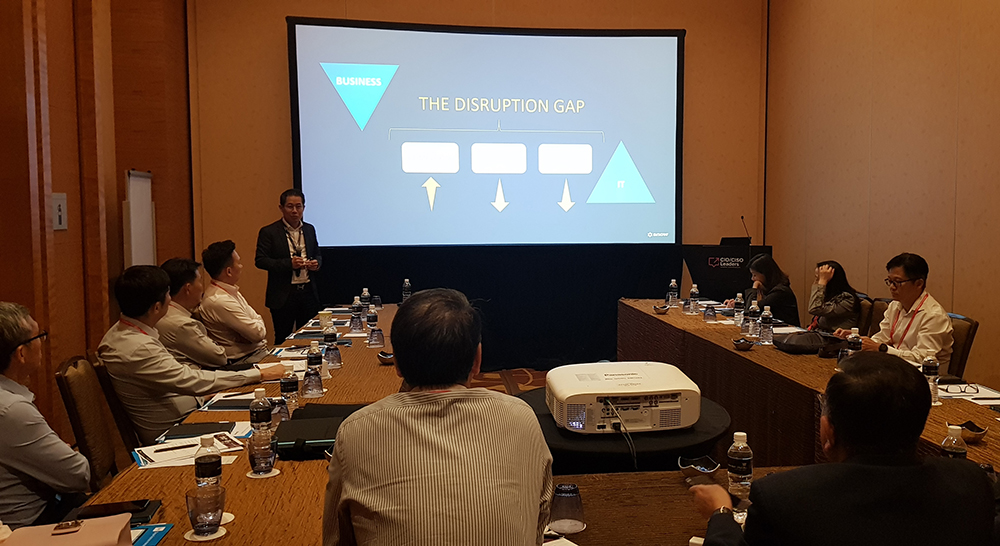 Snow Software hosted an Executive Roundtable, bringing together a select group of IT leaders to discuss and exchange ideas to manage one of the most expensive assets of an organisation, software.
Leading CIOs know the importance of aligning themselves to business goals such as Digital Transformation. This alignment is only possible with a detailed understanding of all technology usage, especially cloud. According to Gartner, the amount of Tech spend that will be controlled outside of IT by 2020 is 50%. The result – an increase in complexity, accompanied by a decrease in visibility, which results in a loss of control from the CIO.
During the morning discussion, Snow Software looked at the drivers for the adoption of SAM and the challenges along the way of the SAM journey. Some of the key questions addressed over the peer-led roundtable were:
How today's CIOs get full visibility of the IT estate and why this is crucial for the success of any IT initiative.
What are the implications as CIOs digitise their IT estate with a cloud first model?
What are the challenges faced by CIO's given the ever-growing threat of vendor audits and increasingly complex licensing rules from large software publishers such as Microsoft, SAP, Oracle and IBM.
ABOUT SNOW SOFTWARE
From self-service technologies for mobile and desktop users through to intelligent software license allocation in complex datacenter environments and automated approval and procurement processes, we put our solutions at the center of the organization, empowering all types of IT stakeholders to maximize their productivity and contribution without introducing unacceptable costs or risks, ensuring that every penny invested in technology to support business operations is money well-spent. Some call it Software Asset Management, Cloud Spend Management, Enterprise Mobility Management, Unified Device Management or even just license compliance. Like thousands of organizations around the world, we call it Snow.