Corey Bruce, VP North America at Donesafe, moderated a panel discussion around "How technology Advances are Changing the Role of an OHS Leader". Panelists included:
Matthew Browne, Chief Executive Officer, Donesafe
Chuck Kendall, Global Director Environment, Health & Safety, CHS Inc
Kathy Willingham, Vice President HR and HSE, Cactus Drilling Company
Ed Aschoff, Associate Vice President; Safety, Risk & Quality, CannonDesign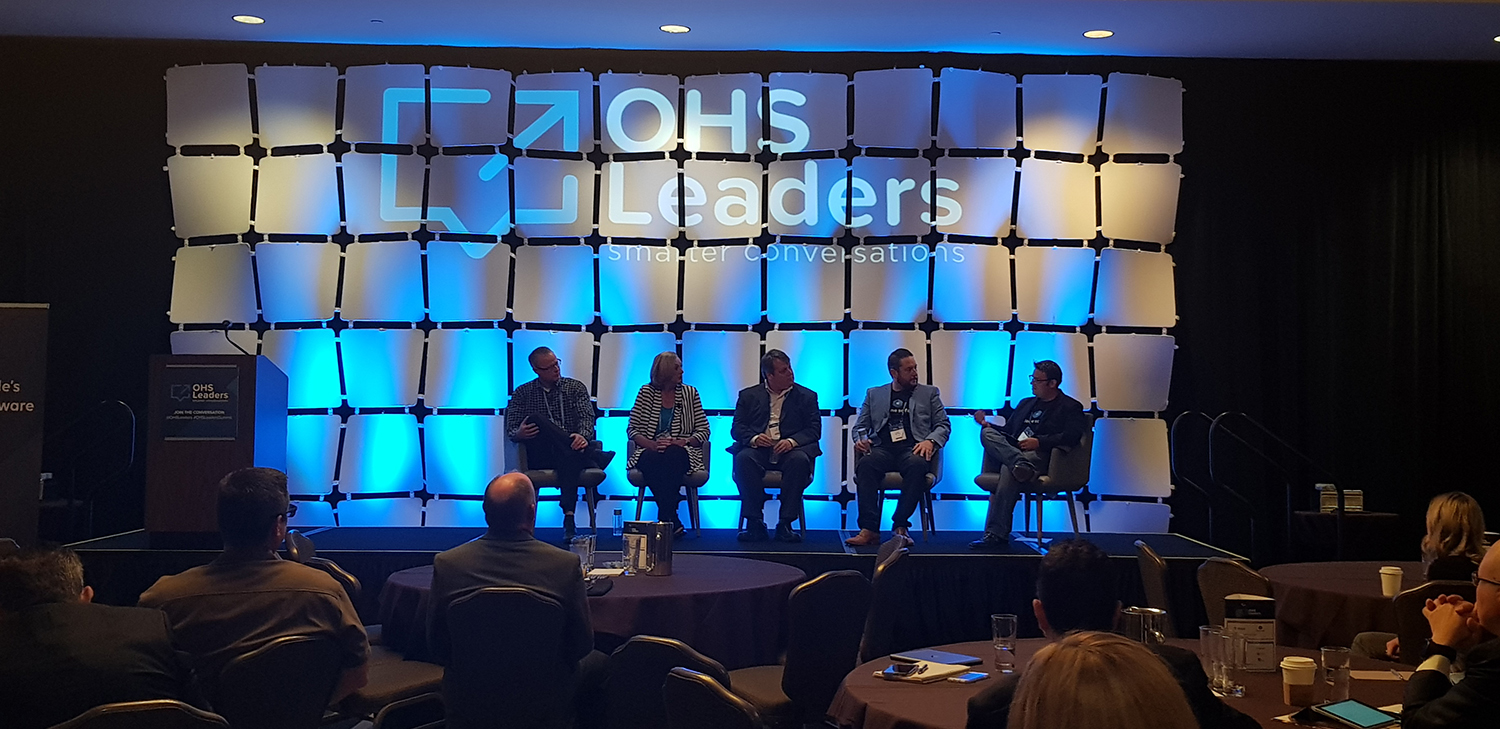 Donesafe Co-Founders and Safety Tech Thought Leaders held an insightful panel discussion on the modern era of technology, its impacts on safety in the workforce and the profession, as well as a look at future technology trends.
ABOUT COREY BRUCE
MBA with proven record of results in corporate, entrepreneurial and private equity ventures. Background includes emerging and mature businesses as well as new ventures. Seasoned team builder and group leader.
ABOUT MATTHEW KNEE
Matthew is an experienced entrepreneur establishing a number of successful high growth businesses in technology, hospitality and staffing. Matthew is the Co-Founder of Donesafe, 'The People's Safety Software' trusted by over half a million workers including customers such as McDonalds, Audi and Suncorp Group. Prior to Donesafe Matt co-founded several businesses including Work Ninja, an on-demand SaaS staffing platform and specialist staffing business Silk (grew revenues from $0-$20m in 4 years) and hospitality venture Laneway Enterprises, the group behind some of Sydney most popular bars and restaurants. Prior to being in business Matthew spent most of his career as a management consultant for Deloitte, the world's largest professional services firm. Matthew holds a Bachelor of Commerce from Curtin University and an MBA from AGSM, University of Western Australia.
ABOUT MATTHEW BROWNE
Matthew is the CEO & Co-Founder of Donesafe, a market leading governance, risk and compliance platform founded in Sydney Australia. Matthew is also the Co-Founder of Whispli, a fast growing, secure, anonymous, two-way communication platform and a founding advisor to a number of start ups including Ezi Debt Collection, Goanna Solutions and MeFleet. Prior to becoming a founder, Matthew held senior roles in strategy and governance with Commonwealth Bank, Leighton Contractors, Arrium and Nine Entertainment.
ABOUT CHUCK KENDALL
Chuck is the Global director of EHS for CHS Inc., a fortune 100 oil and gas and agribusiness cooperative. Chuck had held senior safety roles at Kraft Foods, General Mills, and Land O' Lakes during a 26-year career in EHS. His education included a Bachelor of Industrial Engineering, Master of Industrial Safety and Hygiene, and a Master of Business Administration. Current certifications include: Certified Safety Professional, Associate in Risk Management, & Certified Safety and Environmental Auditor.
ABOUT ED ASCHOFF
Ed's safety and risk career spans 20 years and over $25 billion dollars in design and construction value across multiple market sectors, including; healthcare, education, government, municipal, and water Capitol Building and infrastructure programs. He has implemented technological solutions for various aspects of safety and risk measurement, communication and data collection for these programs across wide geographical footprints.  He has been a presenter at tech development conferences as well as to public boards regarding safety and risk management.