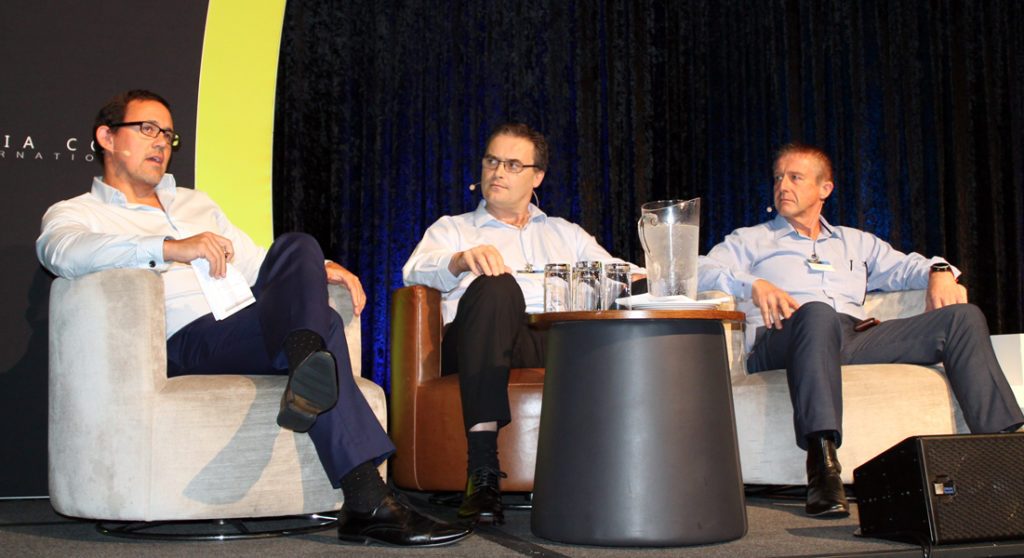 David Shelbach, Global Manager SH&E, Ixom, David Bond, General Manager Health Safety & Security, Thiess, Tim Fleming, General Manager HSE, Laing O'Rourke and David Ninnes, Group Head of Health, Safety & Wellbeing, Westpac provided the Keynote Discussion, "Safety Culture – Is it Measurable?" at today's OHS Leaders Summit.
Culture, often accepted as "the way we do things around here". But when it comes to safety culture, is it something an organisation has, what the organisation is, what the organisation does, or why the organisation is the way it is? As organisations grapple with moving away from lagging indicators and look for reliable leading or positive performing indicators, does safety culture measurement offer an opportunity?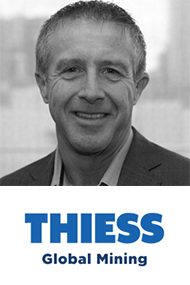 David Bond was appointed Thiess' General Manager, Health, Safety & Security in 2011. He has been instrumental in shifting Thiess' strategic focus from lag to lead indicators, resulting in year-on-year improvements in safety performance. Prior to joining Thiess, he held executive roles in organisations such as Downer Engineering and Transfield Services. Across more than 15 years, David has been a health & safety leader for large international organisations in mining, minerals processing, oil & gas, manufacturing, services, transport and facilities management operations. He is skilled at deploying best practice programs in diverse cultural contexts, from Australia and North America to Asia and India to the Middle East. He holds a Bachelor of Applied Science (Occupational Health and Environment) and a Graduate Certificate in International Business and is a Vincent Fairfax Fellow.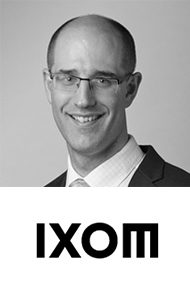 David Schelbach is Global Manager – Safety, Health & Environment at IXOM. His remit spans corporate strategy and policy through to front line SH&E program deployment.
He began his career as a chemical engineer and now has 15 years industry experience, all of it with Orica. The first seven years were dedicated to large scale petrochemical manufacturing, technology management and process safety.
David has spent the majority of his career working for Orica in North America, with his most senior role being Vice President of Sustainability, before returning to Australia 2011, as the Global General Manager for SH&E for Orica's Ground support business, and ultimately subsequently General Manager Safety and Health for Orica globally.
David's passion is to look at safety differently, acknowledge complexity and look for answers to how we make more things go right, rather than less things go wrong.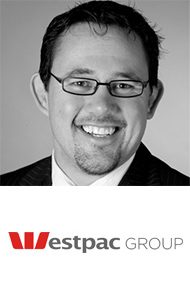 David Ninnes is responsible for leading the Group in the pursuit of achieving the Group's ambition of 'providing an environment for our people that will enrich their health, safety & wellbeing for the whole of their lives'.
David joined Westpac Group in June 2014, having previously been responsible for Risk Management for InterContinental Hotels Group David's professional experience spans 18 years with a passion for leadership coaching and developing people. David demonstrates this passion as a lecturer for the Governance Institute of Australia and Southern Cross University, board membership of a not-for-profit organisation and is an advisor to regulatory agencies in matters relating to safety and risk management. As a trained physiologist, David has a Bachelor of Applied science and MBA from which he draws technical expertise and commercial awareness.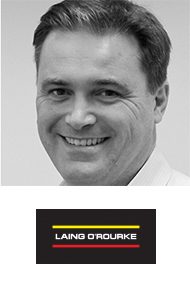 Tim Fleming is currently General Manager – HSE Australasia and has previously held senior safety leadership roles at Baulderstone and John Holland. His career spans 25 years across mining, construction and emergency services.