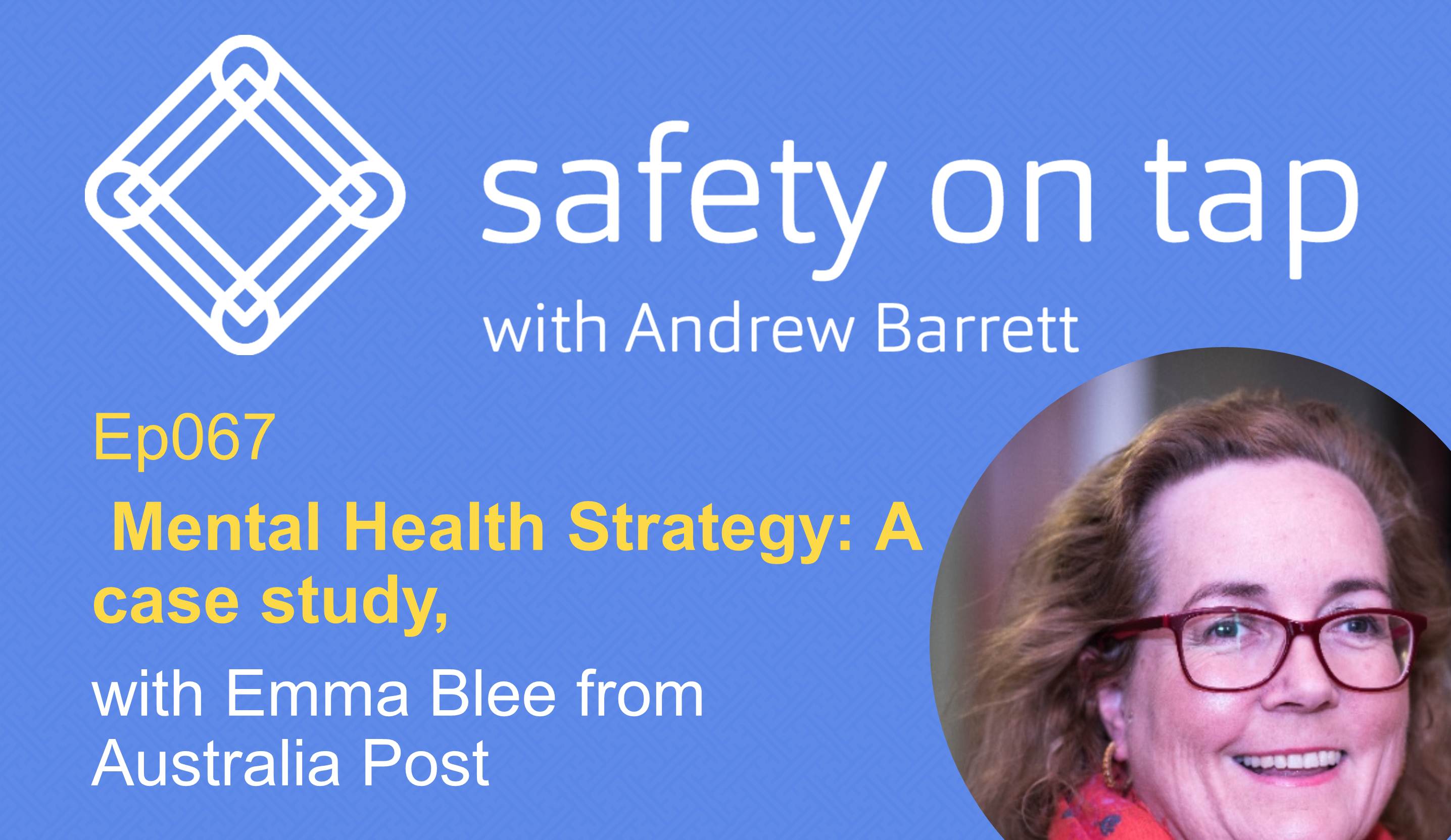 My guest Emma Blee spends her working hours at Australia Post, Australia's national postal service. In her role as Head of Enterprise Safety, Emma is the architect of her organisation's mental health strategy, which she will be speaking about at the 2018 OHS Leaders Summit which is being held on the 7th and 8th March in the Gold Coast. The OHS Leaders Summit is the place for senior OHS leaders to get a unique combination of standout speakers, industry thought leaders, networking and personalised meetings with the leading suppliers of OHS products and services, meaning you can leverage the best of what's out there to help your OHS program succeed. Visit ohsleaders.com.au to find out more and get your seat – spots are limited.
Let get started, here's Emma:
You have told me loud and clear that learning more about mental health is something that you want, and need to become a more effective OHS professional. So I hope that this episode continues to support you to grow and improve. A few other episodes focussed on mental health and psychology that you might enjoy are Ep53, Getting started on your mental health program with Jay Spence, Ep37 on psychological safety with Tim Austin, Ep39 on psychosocial risk being the elephant in the room and ep 40 with Cat Mattice, honing in on the issue and the opportunity surrounding bullying. Check out all those episodes and more at safetyontap.com. You can also sign up for our free interview notes – I give you my handwritten notes from each chat, along with a reflection worksheet to help you boost what you learn and take action from in each episode. All of that is at safetyontap.com
My three takeaways from that chat with Emma Blee:
Have a strategy! It doesn't matter whether you are massive like Aus Post or a small business, strategy is simple another word for 'I know what I want to achieve and how I'm going to get it'.  Emma said before their strategy they had an Employee Assistance Program, and did some training – but who knows how they will help if there isn't a clear intent, a clear strategy?I know of no better place to get guidance on your strategy than headsup.org.au, which will step you through the process.
It takes time, don't be impatient.  It was 4 years in the making, just for Aus Post to really get started.  We will successfully overwhelm ourselves and the leaders we are trying to serve if we try and do too much, too fast.  Your strategy must be realistic, so focus on the things that will give you the most benefit early, and leave it at that for the first year! If things go remarkably well, you can always revise and expand your strategy.  The opposite, being overly ambitious and falling short, doesn't feel good or look good to anyone.
Remember the humans.  Emma shared the human side of their efforts with the feedback received from real people, having real conversations, because of the efforts of the strategy she is leading.  Emma's four strategy pillars of measurement, policies & procedures, education & training, and support processes all sound very logical and corporate – because that's the environment she works in.  But it doesn't forget the humans, and I hope you don't either in your new mental health strategy.
Until next time, what's the one thing you'll do to take positive, effective or rewarding action, to grow yourself, and drastically improve health and safety along the way.  Seeya!