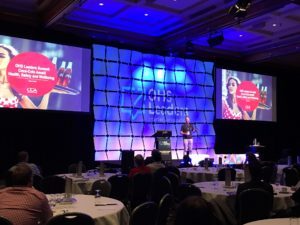 Jon Baker, Head of Health and Safety at Coca Cola Amatil and Paul Dundon, Founder and Managing Director at Direct Health Solutions (DHS) co-present a workshop at the OHS Leaders Summit Australia on 'Tele-health @ Work'. They spoke on how the evidence supporting the effectiveness and business benefit of Tele-health for Day 1 Absence Management and Injury Triage is rapidly growing. Over the last 12 years, DHS has been providing Absence Management and Injury Triage programs in the corporate sector. This session discussed how Tele-health for Injury Triage and Absence Management can reduce claims cost and reduce medical treatment and lost time injury duration, and what an Integrated Absence & Injury Model (WR/NRW) may look like in the future.
Jon shared his insights into how the Injury Triage & Treatment Program implemented with Direct Health Solutions has impacted their results over the last two years. He discussed the challenges of implementation; engagement and optimising adoption; and results to-date, and where to from here?
Jon has worked at CCA for 15 years in a number of key leadership roles which has seen him establish the CCA National Customer Centre in 2003 and transformed route distribution performance. Since January 2012 Jon has been responsible for setting and delivering the Australian Beverages health and safety strategy as well as providing support to the broader CCA Group. A number of targeted initiatives implemented over the 2012 – 2014 period has seen employee injuries reduce by 62%.
Paul is the founder and managing director of Direct Health Solutions. Direct Health Solutions is a leader in providing Absence Management and early intervention Injury Management to organisations across Australia. DHS is one of the largest telehealth providers in Australia, and handle over 500,000 Telehealth calls annually from employers and employees. DHS operate a 24/7 Nurse triage service to provide assistance to ill and injured workers. On average, clients see reduction in reportable injuries of up to 60%, and reductions in absenteeism by up to 40%.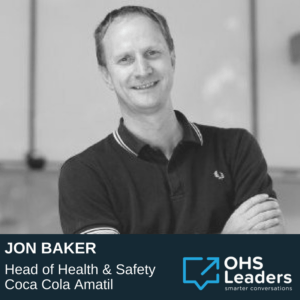 #OHSLeadersSummit #MediaCorpInternational