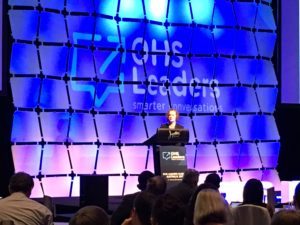 "Be the change you want to see in the world" – Mahatma Gandhi
Our first keynote presentation at the OHS Leaders Summit Australia is from Genevieve Hawkins, General Manager – Health, Safety and Wellbeing at Coles on 'Connection matters for health and wealth'. There has always been a requirement to consider psychological health within the health and safety Acts and the recent harmonisation makes this clearer. This coincides now with increased awareness of and conversation around mental health and what it means to create a mentally healthy workplace. This talk explored what being mentally healthy should looks like for all of us and how we as safety professionals can contribute to creating a mentally healthy workplace.
Genevieve is a highly accomplished senior executive, director, change facilitator and executive coach with a proven track record of achievement in leading organisations through change. Highly experienced in facilitating major culture change and producing strong financial results through people. Engages at multiple levels internally and within stakeholder organisations and achieves the desired outcomes through astute negotiation and influencing. Track record of resolving complexity to deliver pragmatic solutions. Her specialties include: Strategic planning, change management, leadership, facilitation, conflict resolution, implementing business plans.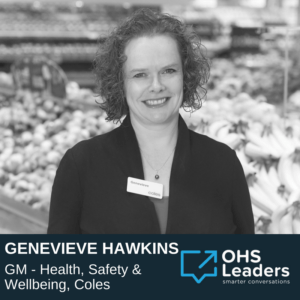 #OHSLeadersSummit #MediaCorpInternational