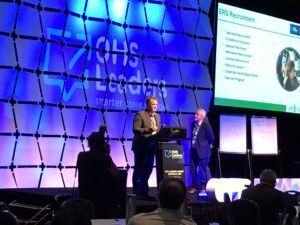 Craig Hynes, General Manager Operations and Dion Smith, Chief Sales Offices from Executive Risk Solutions conducted a workshop at the OHS Leaders Summit Australia on 'Are you prepared to avert a crisis?' They highlighted that in our experience crisis and emergency management plans and procedures need to be highly applied and practical. There is no time to read them when the tiger starts chasing you. Training and exercising your crisis management team is the secret to its success. In this showcase presentation, ERS discussed clear and proven strategies for leaders when dealing with Crisis and Emergency Management situations.
Craig is a former Chief Operations Officer of the Fire Emergency Services Authority of Western Australia (FESA) and has 30 years' expertise in crisis and emergency preparedness and risk management and is currently the General Manager Operations for leading security and emergency response company Executive Risk Solutions. Throughout his career he has been responsible for coordinating some of the most significant incidents in Western Australia's and FESA's history and have overseen a major improvement in emergency coordination between multiple government agencies. He has served on the emergency management subcommittee for the Commonwealth Heads of Government Meeting in Perth in 2010, been a member of the Emergency Services Sub-Group of the State Emergency Management Committee, a FESA proxy delegate to the State Emergency Management Committee and member of the State Mitigation Committee.
Dion is Executive Risk Solutions' Chief Sales Officer and is in charge of the ERS Recruitment division. ERS Recruitment specialises in creating pathways for Ex-Defence personnel, as well as providing highly skilled and qualified staff to private organisations. Dion  began his career in recruitment for Integrated Workforce (now part of the Programmed Group), where he held various management and executive positions, in both sales and operations. From there he moved to TSS Westaff from 2007 to 2011, and then onto Mining People International, where he was the General Manager for Sales and Strategy. His most recent role was Head of Sales and Marketing for Vocation in Education. Dion has served on the Board of two publicly listed recruitment and professional services companies as an Executive Director, and was also a Board Member for the WA State Branch of Save the Children from 2006–2008.  Dion has 4 children and is involved in many voluntary activities through the school and sports communities. Dion was appointed as a Commissioner at Legal Aid in December 2010 as a nominee of the State Attorney General. He holds a Bachelor of Economics from the University of Western Australia, and Masters of Business Administration from the University of NSW/University of Sydney.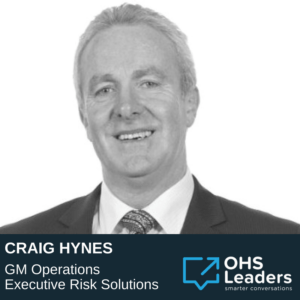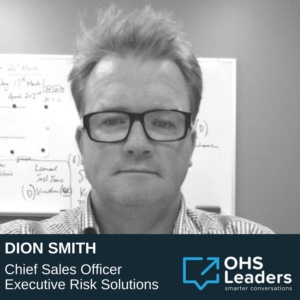 #OHSLeadersSummit #MediaCorpInternational