Lisa McKeown, HSE Leader, Laing O'Rourke
Dr. Sarah Curtis, Head of Client Partnerships – Australia, Vitality Works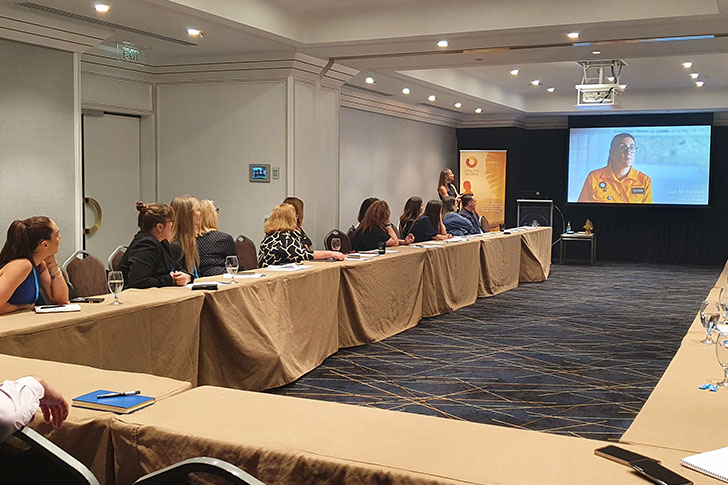 The starting position for any Mental Health and Wellbeing Strategy is based on the approach that the best way to view mental health is that we all have it and we fluctuate between thriving, struggling and being ill and possibly off work.
In this roundtable session, Lisa and Dr Sarah spoke about the Mental Health and Wellbeing framework:
Key points discussed:
People as the solution to their own sustained health. Giving decision making to the people who do the work and are most impacted by it.
Looks at the positive aspects people can do to support their own health and wellbeing.
The programmes delivered under this strategy as an ethical responsibility will not be about compliance enforced upon our people. The programmes will engage our people in its development, facilitate their active participation where they choose to do so and be flexible to our people and organisations changing needs.
As leaders and people – the more we learn to help others integrate tools and behaviours that build mental health and resilience; the more good days we will have.