Synopsis and overview of the session
Cyber risks are relentless and ensuring your organisation has the ability to recover from a ransomware or broader cyber event is critical in this digital transformation era.
The recent passing of both parts of the Critical Infrastructure amendments, illustrates the Australian Government's focus in elevating the security bar. Cyber resilience is a capability that requires the close co-operation of the both the Security and IT teams.
Focus Network, in partnership with Dell Technologies & VMware will cover a number of simple steps organisations can take to increase their resilience in the face of an attack that either corrupts or destroys IT infrastructure and data.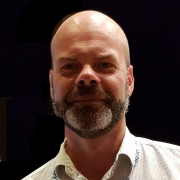 Dr Jerry Vochteloo, Field CTO Asia Pacific & Japan, Data Protection Solutions, Dell Technologies
Jerry has had a very diverse and broad career in IT: working in research, education, services and sales
Jerry currently works for Dell Technologies helping customers and partners across APJ address Data Protection challenges. With the pace of change in IT, Jerry has a particular focus on cloud and security issues. Jerry has more than 20 years' experience in Data Protection space with large, tier one customers.
Jerry is a regular speaker and panelist and has contributed to events including AWS Summits, Cyber Security round tables, vForum, Storage and Networking World and numerous other trade and vendor conferences.
Prior to his current role, Jerry worked for VERITAS and later Symantec in various roles and before that was a lecturer at both University of New South Wales and the University of Technology, Sydney. While working at the UNSW, Jerry completed his PhD in Computer Science, for which he conducted research into MicroKernel Security.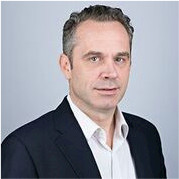 Andrew Milroy, Founder, Veqtor8
Andrew Milroy is the founder of Veqtor8, a digital risk advisory firm, based in Singapore. His work involves empowering organisations to manage risk more effectively.
He is a well-known technology thought leader and speaker in the APAC region. Since moving to Singapore in 2011, he has held regional leadership roles with Frost & Sullivan, IDC, Nelson-Hall and Ovum (now Omdia). These roles have also given him the opportunity to live and work in the United States, the United Kingdom and Australia.
He has been providing advisory services relating to cybersecurity for over 20 years. In his 10 years at Frost & Sullivan, Andrew grew the technology business into one of APAC's leading sources of cybersecurity research and consulting services. Andrew works closely with leading buyers and vendors of cybersecurity products and services. Andrew is frequently invited to speak, chair and moderate at major technology events. He is also widely quoted in the press and often appears on broadcast media, including BBC, CNBC, Bloomberg and Channel News Asia.
About Dell Technologies
We are among the world's leading technology companies helping to transform people's lives with extraordinary capabilities. From hybrid cloud solutions to high-performance computing to ambitious social impact and sustainability initiatives, what we do impacts everyone, everywhere.
Website: www.delltechnologies.com
3:30 pm – 4:00 pm – Registration & networking
4.00 pm – 4.05pm – Welcome address
4.05 pm – 5.15pm – 3 course lunch served4.05 pm – 4.45pm – Embracing disruption in the financial services industry: A Privacy versus Security conundrum – Amanda Chan, BlackBerry
4.45 pm – 5.15pm – Demo
5.15pm – 5.45pm – Discussion
5.45 pm – 6pm – Closing remarks