Synopsis and overview of the session
In today's hyper-competitive environment, successful organizations are able to rapidly respond to changing business requirements and market trends.
The importance of having an agile business has been firmly reinforced by the extraordinary situation currently occurring across the globe. For some organizations, COVID-19 has completely disrupted their customer revenues, supply chains and operations, whereas other organizations have had to implement drastic measures in which to maintain business continuity.
While concerns of an economic downturn are prevalent, many organizations see that as an opportunity to investigate and accelerate transformation initiatives to remain competitive during the pandemic, as well as to align to the likely new ways of conducting business in the anticipated post COVID-19 landscape.
Focus Network, in partnership with Lumen (formerly CenturyLink), will be bringing leading IT executives from across Singapore and Hong Kong together to discuss areas such as:
Gaining market insight on the impact of COVID-19 and the new Future of Work post COVID-19
Share and discuss with senior peers from your Industry on transformation strategies being considered or implemented
Learn best practices for rapidly delivering and running applications and workloads to maximize business responsiveness
3:30 pm – 4:00 pm – Registration & networking
4.00 pm – 4.05pm – Welcome address
4.05 pm – 5.15pm – 3 course lunch served4.05 pm – 4.45pm – Embracing disruption in the financial services industry: A Privacy versus Security conundrum – Amanda Chan, BlackBerry
4.45 pm – 5.15pm – Demo
5.15pm – 5.45pm – Discussion
5.45 pm – 6pm – Closing remarks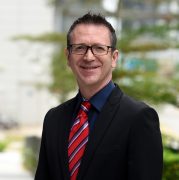 Chris Levanes, Director of Solutions Marketing and BizOps, Lumen (formerly CenturyLink) Asia Pacific
Chris joined Lumen in November 2012. Based in Singapore, his team is responsible for driving Solutions Marketing, Pricing Strategy, Product Lifecycle Management and BizOps initiatives across Lumen's Adaptive Networking, IT Agility and Connected Security businesses.
A veteran of the industry with 20+ years of experience, Chris's career began as an IT Systems Manager of various environments for commercial and government organisations in Australia. He has progressed onto numerous regional executive roles with Industry leaders – Red Hat, Microsoft and Hewlett Packard. Chris has authored and co-authored a number of Thought Leadership whitepapers and editorials, and is a frequently requested speaker at Industry events.
Chris graduated from the leading Queensland University of Technology, Australia with a Bachelor degree in Computer Science, a Post-Graduate Degree in Computer Engineering and Post-Graduate Degree in Business Administration.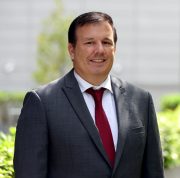 Chris Rezentes, Director, Product Management (Network), Asia Pacific, Lumen (formerly CenturyLink)
Chris Rezentes is the Director of Product Management (Network) for Lumen Asia Pacific. In his role, he leads the regional product strategy, P&L, and roadmap for Lumen's network products including IP, Ethernet, Wave, SDN, NFV, Cloud Connect, CDN, and Collaboration solutions.
Prior to joining Lumen, Chris was the Regional Manager at Verizon Technology and Network Planning for South East Asia before leading Verizon's Asia Pacific Product and Partner Strategy group in 2014. During this time, Chris led a team instrumental in the planning and implementation of new MPLS / IP hubs across the region. He was also overseeing the strategy and expansion of Verizon's fiber network in Singapore, which doubled in size after his arrival.
Chris was formerly based in the United States, where he was responsible for the Asia Pacific mesh design and architecture team for Verizon. In this role, he spearheaded the commercial negotiation and technical design supporting implementation of the Verizon global mesh backbone network between the US and Asia.
Chris has over 23 years' of experience in the telecommunications and technology industry, and holds a bachelor's degree in Communications Systems Management from Ohio University (US)
About Lumen
Lumen is guided by our belief that humanity is at its best when technology advances the way we live and work. With 450,000 route fiber miles serving customers in more than 110 countries, we deliver the fastest, most secure global platform for applications and data to help businesses, government and communities deliver amazing experiences.
Website: www.lumen.com