Synopsis and overview of the session
Rogue insiders abusing privileged access or external attackers leveraging compromised credentials, both are notoriously difficult to spot and require lengthy, manual investigations. Invariably they involve lateral movement across the network further compounding the time and skills needed to identify the chain of events.
Security operations metrics are time-driven: time-to-detect, time-to-respond, time-to-answer. Your analysts are up against the clock to review, investigate, and act. Manual processes, manual analysis, manual decision making is borne from the idea that machines cannot always be trusted to understand threats as a human would. But your data haystacks continue to grow exponentially, and the needles ever harder to find.
Understanding where and how to focus your security team's efforts will help you keep your organisation out of the press and better protect your organisation from financial loss.
Focus Network, in partnership with Exabeam, will be bringing leading IT security executives from across Asia Pacific to discuss:
Insider threat and the risks that organisations face from nation state attacks
Steve's first-hand experiences in dealing with a fortune 500 cyber breach
Insights from the Exabeam State of the SOC report
The benefit of behavioural analytics and automated workflows to provide visibility
3:30 pm – 4:00 pm – Registration & networking
4.00 pm – 4.05pm – Welcome address
4.05 pm – 5.15pm – 3 course lunch served4.05 pm – 4.45pm – Embracing disruption in the financial services industry: A Privacy versus Security conundrum – Amanda Chan, BlackBerry
4.45 pm – 5.15pm – Demo
5.15pm – 5.45pm – Discussion
5.45 pm – 6pm – Closing remarks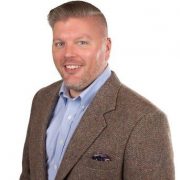 Stephen Moore, Vice President and Chief Security Strategist, Exabeam
Stephen Moore has been vice president and chief security strategist of Exabeam, Inc. since August 2017, and is also the host of The New CISO podcast. Moore has more than 15 years of experience in information security, intrusion analysis, threat intelligence, security architecture and web infrastructure design.
Prior to joining Exabeam, Mr. Moore spent more than seven years at Anthem, in a variety of cybersecurity practitioner and leadership roles. He was the architect of the new 6,000 square-foot Anthem Cyber Security Operations Center in Indianapolis. Prior to joining Anthem in 2009, he served in a variety of roles at Sallie Mae (now known as Navient and Sallie Mae Bank) within the Web Infrastructure, Program Management and Information Security organizations. He served as staff vice president of Cyber Security Analytics at Anthem, Inc. and played a leading role in the response and remediation of the data breach announced in 2015. He has deep experience working with legal, privacy and audit staff to improve cybersecurity and demonstrate greater organizational relevance. Moore has been a Member of the Advisory Board at SecureAuth Corporation since July 2017.
About Exabeam
A security analytics company founded in 2013. Exabeam delivers user behavior intelligence to augment existing SIEM and log management investments. Exabeam provides your team with visibility into insider threats and indicators of compromise. Our technology detects modern cyber-attacks and simplifies security operations via automated workflows.
Website: www.exabeam.com