Synopsis and overview of the session
Manufacturing business in New Zealand have seen over a decade of sustained growth due to a booming economy, efficient manufacturing and great customer service. However underinvestment in technology and aging legacy applications means that modernisation of business intelligence, customer and internal applications, automation/ integration and moving to the cloud requires serious consideration. Cultural change must also happen to bring the organisation along on the journey.
Focus Network, in partnership with Outsystems, will bring New Zealand's manufacturing IT leaders together to discuss approaches to modernisation; are they implementing large scale, transformational change, or taking a more conservative, incremental approach. Moderated by thought leader, David Graham of StratDG Consulting, we will discuss the benefits and risks of different approaches and business priorities.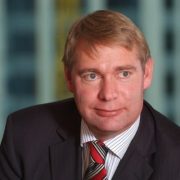 David Graham, Director, StartDG Consulting
Partnering to build high performance teams that deliver sustainable value for New Zealand.
A leader, coach and collaborator who partners to deliver outcomes by building and developing high performing teams with a specialisation in digitisation, executive coaching and execution.
An advocate for modern lean approaches with significant strategy, transformation and delivery experience at all levels across many service sectors.
Specialties:
Delivering Organisational, Cultural, Team and Digital agility.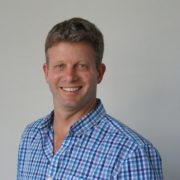 Alan Leigh, CEO, Experieco
Experienced Executive Director with a demonstrated history of working in the information technology and services industry. Strong business development professional skilled in Enterprise Software, Sales Management, Strategic Partnerships, IT Strategy, and Management.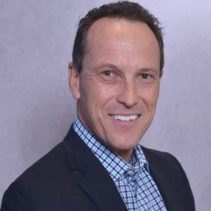 Steve Oliff, Country Manager – New Zealand, OutSystems
Steve brings 36 years of experience in software and systems sales, consulting, delivery management and development both in the US and Australia / New Zealand. Steve has worked with clients across most industries and has deep experience in 'consultative sales' of technology solutions.
About OutSystems
OutSystems was founded in Portugal in 2001 with the mission to give every organization the power to innovate through software. The OutSystems application platform's high productivity, connected, and AI assisted tools help developers rapidly build and deploy a full range of applications anywhere the organization requires. With more than 350,000 community members, 1,200 employees, 300 partners, and thousands of active customers in over 60 countries and across 22 industries, OutSystems has achieved tremendous global scale while helping organizations change the way they develop applications. Visit us at www.outsystems.com or follow us on Twitter @OutSystems or LinkedIn at https://www.linkedin.com/company/outsystems.
3:30 pm – 4:00 pm – Registration & networking
4.00 pm – 4.05pm – Welcome address
4.05 pm – 5.15pm – 3 course lunch served4.05 pm – 4.45pm – Embracing disruption in the financial services industry: A Privacy versus Security conundrum – Amanda Chan, BlackBerry
4.45 pm – 5.15pm – Demo
5.15pm – 5.45pm – Discussion
5.45 pm – 6pm – Closing remarks