Synopsis and overview of the session
The pandemic has profoundly changed the world, fundamentally altering the way we do business, live, work and play – deliver and receive education, enjoy entertainment, and engage with others including our customers, business partners, colleagues, students, and even family and friends.
However, the pandemic will not change business goals and had only reinforced your target audiences' expectations for an exceptional and consistent media experience. Furthermore, what remains unchanged and still top of mind for businesses today is – rapid, reliable, and secure delivery of content to audiences.
In this fluid situation, many enterprises are using this transformative time to rethink the ways they are delivering content and services to their audiences, and how to expand their business' global reach by improving the scalability, flexibility and security of the core technologies working behind the scenes.
Focus Network, in partnership with Lumen (formerly CenturyLink), is bringing together leading IT executives from media, entertainment and educational organisations across Pacific regions to discuss areas such as:
Best practices for improving the content delivery experience during the pandemic period with new technologies
Increasing flexibility in uncertain times
Protecting your core – content and intellectual property (IP)
3:30 pm – 4:00 pm – Registration & networking
4.00 pm – 4.05pm – Welcome address
4.05 pm – 5.15pm – 3 course lunch served4.05 pm – 4.45pm – Embracing disruption in the financial services industry: A Privacy versus Security conundrum – Amanda Chan, BlackBerry
4.45 pm – 5.15pm – Demo
5.15pm – 5.45pm – Discussion
5.45 pm – 6pm – Closing remarks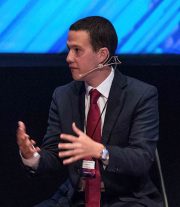 Gautier Demond, Director, Content & Media Practice, APAC, Lumen (formerly CenturyLink)
Gautier is a key member of the Products & Services leadership team and plays a critical role in defining and delivering our Content & Media product strategy in APAC region. In this role, he is responsible for the Product Lifecycle Management and Overlay Support for CDN, CDN Mesh, CDN Edge & Vyvx products.
Gautier started working in the video streaming industry in 2003 working with Nintendo to set-up their video encoding department. In 2008, he joined the first Level(3) CDN overlay team in EMEA before moving to the US to join the CDN SAT organization. Eventually moving into the evangelist role, he became the Principal Evangelist for the CDN team, signing and managing top customers like, Blizzard, CBS, Apple, ESPN and launching the LATAM CDN business. After spending 10 years mentoring video start-ups in the US, he decided to make the move to the start-up world himself. In 2017, he joined Streamroot as VP of Global Sales and managed their sales team and business development until CenturyLink acquisition in late 2019.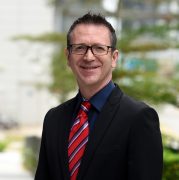 Chris Levanes, Director of Solutions Marketing and BizOps, Lumen (formerly CenturyLink) Asia Pacific
Chris joined Lumen in November 2012. Based in Singapore, his team is responsible for driving Solutions Marketing, Pricing Strategy, Product Lifecycle Management and BizOps initiatives across Lumen's Adaptive Networking, IT Agility and Connected Security businesses.
A veteran of the industry with 20+ years of experience, Chris's career began as an IT Systems Manager of various environments for commercial and government organisations in Australia. He has progressed onto numerous regional executive roles with Industry leaders – Red Hat, Microsoft and Hewlett Packard. Chris has authored and co-authored a number of Thought Leadership whitepapers and editorials, and is a frequently requested speaker at Industry events.
Chris graduated from the leading Queensland University of Technology, Australia with a Bachelor degree in Computer Science, a Post-Graduate Degree in Computer Engineering and Post-Graduate Degree in Business Administration.
About Lumen
Lumen is guided by our belief that humanity is at its best when technology advances the way we live and work. With 450,000 route fiber miles serving customers in more than 110 countries, we deliver the fastest, most secure global platform for applications and data to help businesses, government and communities deliver amazing experiences.
Website: www.lumen.com