Software Delivery Automation with Low-Code
Mark Weaser, Vice President, Asia Pacific, OutSystems
Naris Prombut, Solution Architect, APAC, OutSystems
With the abundance of Data and the emergence of disruptive AI and ML technologies, competition for market share and superior user experience has never been this fierce.
Companies' ability to leverage these readily available assets, and deliver digital solutions fast can determine their success or decline.
This workshop at the CIO Leaders Summit Thailand presented live how Low-Code Application Delivery Platforms like OutSystems, enables enterprise-grade projects to be released in just weeks.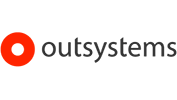 For more information about the CIO Leaders Summit Thailand please register your interest at http://cioleadersthailand.com/registration/
For all media enquiries please contact:
Stacey Alker – Marketing Director, Focus Network
E: stacey@focusnetwork.co
P: +61 (0) 484 963 072