Raghav Sibal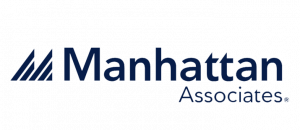 As the Managing Director of Manhattan Associates in Australia & New Zealand, my team and I work closely with our clients to understand the current state of their supply chain management in order to provide next-generation solutions that remove pain points and create new sources of competitive advantage.
In today's fast-paced, digital economy, new trends in retailing such as the rise of e-commerce and new consumer technology have heightened customer expectations of service, which is why an Omni Channel Supply Chain strategy is vital for remaining competitive in this new landscape.
After working in various countries for Manhattan Associates over the past fifteen years, I'm excited about the opportunity to allow companies in this region to leverage industry-leading solutions for end-to-end inventory management, from Warehouse Management through to distributed order management and even point of sale.
I'm particularly passionate about the power of our active Omni Channel Solutions for enabling retail businesses to deliver high-quality customer experiences and service, in turn building long-term brand loyalty in their marketplace.