Kevin Gunn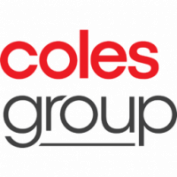 Kevin is the Executive General Manager of Central Operations & Transformation of Coles Group, which he was appointed in September 2019 after successfully empowering the team to create a simple, cost-effective supply chain in his previous role as GM Supply Chain.
Currently, Kevin is acting as the Chief Operating Officer. Kevin's accountabilities encompass the end-to-end management of Store Operations and Supply Chain, as well as leading the business on the automation strategy with Witron and Ocado CFCs.
Kevin has worked in a variety of leadership roles for Safeway and Asda Walmart in the United Kingdom, prior to joining Coles Group in 2009 as a Regional Manager for a number of regions in Victoria. In 2013, Kevin was appointed as the Zone General Manager in South Australia, leading the Store Operations team. In 2014, Kevin transitioned to the Supply Chain Senior Leadership team and led the restructure of Coles Supply Chain and Total Loss teams, before heading the Supply Chain Centre of Excellence team in 2016.
Kevin holds an MBA from Napier University Edinburgh and currently sits on the Coles steering committee for Woman in Leadership.