Deborah Walker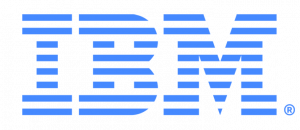 Deborah Walker is a Partner in IBM's Industrial Sector. As a transformation specialist and leader, I work at the intersection of business strategy, technology and innovation, designing and leading successful transformation programs that address immediate business need whilst enabling fundamental and sustainable change.
I possess a unique combination of experience and skills, with deep knowledge and expertise across supply chain, integrated planning and operations, predictive and cognitive analytics; asset management in asset intensive industries.
My career has spanned over 20 years, working collaboratively with a diverse range of organisations to align business goals and objectives with IT outcomes, leverage opportunities for growth, realise sustainable change and maximise business value.
Deborah started her career with one of the world's largest companies, then moved into a consulting role with Coopers and Lybrand / Pricewaterhouse Coopers in the early 90's. Deborah now works for IBM where she is recognised as an expert in the design of large IT enabled transformation programs and in the management and governance of IT organisations. Her trademark has always been reliability, passion and enthusiasm, integrity, client focus and quality outcomes.
Deborah is also an experienced facilitator, having assisted many client organisations in solving their business problems through the application of executive planning and consulting methodologies, particularly in the Distribution, Manufacturing, Mining, Oil and Gas, Professional Services and Engineering / Construction industries.
Specialties: Business aligned IT strategy,
Predictive analytics
Advanced planning and optimisation
Operational cost reduction reviews,
(Transformation and cost reduction),
Component business modelling,
IT systems selection,
IT optimisation / process improvement,
IT project management,
Business case development